Apple Tested Sleep Tracking Feature for HomePod
Apple has reportedly tested sleep tracking features for the HomePod, but the status of the functionality is unknown.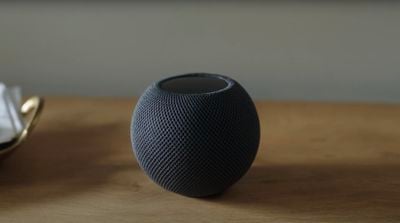 In a recent newsletter, insightful Bloomberg journalist Mark Gurman said that Apple has tested sleep tracking functionality for the HomePod. It is unclear whether Gurman was referring to the original ‌HomePod‌ or the HomePod mini, but he does not expect the feature to be rolled out to the public anytime soon, and it may never actually be finalized and released.
Gurman said that Apple "appears to be all-in on the Apple Watch as its health device and sleep tracker, and it wouldn't want to pull any sales or attention away from that." He made the comments following Amazon's announcement of the "Halo Rise," a bedside sleep tracking device.
Apple significantly bolstered the Apple Watch's sleep tracking capabilities in watchOS 9, so further improvements in this area aided by additional hardware seem plausible sometime in the future. If Apple goes ahead with sleep tracking on the ‌HomePod‌, it could be rolled out via a software update or be reserved for an all-new ‌HomePod‌ model
Apple is expected to launch a brand new HomePod model next year to revive the product line, but little is currently known about the device and what new features it could include.