Apple's HomePod speaker is best enjoyed when linked to an Apple Music subscription, since this allows you to make the most of Siri's enhanced music smarts and its DJ-like role as a personal music curator, or "mixologist", as Apple calls it.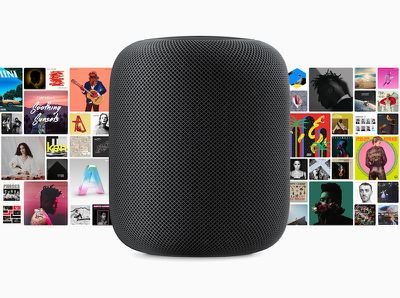 As ‌Apple Music‌ subscribers will know, the streaming service learns your music preferences based on what you say and play, which helps it populate the app's "For You" section with new songs that you might like, and enables ‌Siri‌ to generate new playlists on the fly at your request.
But what if you frequently command ‌Siri‌ to play music for other people in your household, such as your children? Using ‌HomePod‌ to play songs that don't align with your own tastes can quickly skew your ‌Apple Music‌ recommendations. Fortunately, you can avoid your recommendations being inundated with Encanto or Frozen tracks by disabling a simple setting. It's called "Use Listening History", and here's how to find it.

How to Disable Your HomePod's Listening History
Tap the ellipsis button (three encircled dots) in the top-right corner of the main Home screen.

Tap Home Settings in the dropdown menu.
Under "People," tap your name.


Under the "Music & Podcasts" section, tap Update Listening History.
Toggle off the switches next to the ‌HomePod‌ devices that you want to disable listening history updates on.

That's all there is to it. By turning off the setting, ‌HomePod‌ will happily continue to play songs from Apple's vast music catalog for you on behalf of others in your home, but the songs will be excluded from its personal curation algorithms and they will no longer appear in your recommendations. You can easily revert this setting by turning the switches back on in the last step.