WWDC 2013 Rumor Roundup: iOS 7, OS X 10.9, iRadio, and New Macs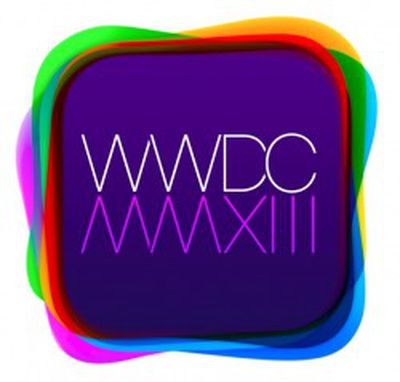 With Apple's annual Worldwide Developers Conference (WWDC) kicking off next Monday, June 10 at 10:00 AM Pacific Time with a keynote address, it's time for a roundup of rumors about what we might see at the event.
In announcing the conference back in late April, Apple unsurprisingly revealed that it will be delivering "new versions of iOS and OS X" to developers, undoubtedly referring to iOS 7 and OS X 10.9. And as has become tradition since Apple moved its iPhone launches later in the year starting in 2011, WWDC 2013 is indeed expected to live up to its developer focus with an emphasis on software.
iOS 7
iOS 7 will almost certainly make its consumer debut alongside updated iPhone hardware later this year, but WWDC will offer the first glimpse of the upcoming software and Apple should spend a fair amount of the keynote walking through the changes. Apple will also begin seeding versions of iOS 7 to developers at WWDC, giving them time to help test the operating system itself and to build and update their own apps to take advantage of new features coming in iOS 7.
The big discussion surrounding iOS 7 has been regarding a new "flat design" driven by Jony Ive, who took over control of Apple's software-focused Human Interface team late last year in addition to his longtime role as head of Industrial Design. Prominent rumors for iOS 7 include:
- Image of 'Flat' Redesign From Early iOS 7 Build Reportedly Leaks
- iOS 7 May Include AirDrop Wireless File Sharing Capabilities
- More Details on Jony Ive's Flat iOS 7 Design: Heavier on Black and White
- Apple to Expand Social Network Integration in iOS 7 with Support for Flickr and Vimeo
- Surge in Apple's iOS 7 Usage Revealed in Web Traffic Stats
- Apple Engineers Working Overtime on iOS 7's 'DeForstallization'
- Apple Looking to Boost In-Car Integration of Maps and Siri in iOS 7
- Details on Jony Ive's 'Very, Very Flat' Design for iOS 7
- iOS 7 Running Behind, Rumored to Have Significant Visual Makeover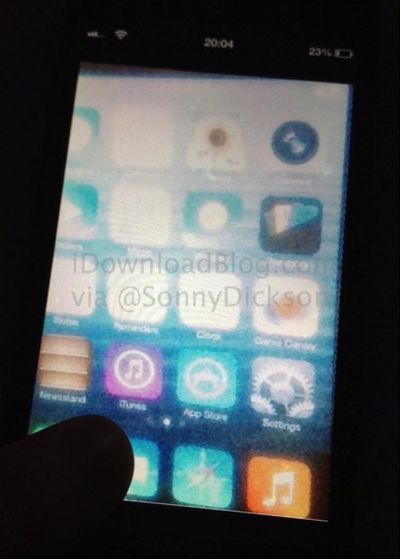 OS X 10.9
For this year's OS X 10.9, many had been expecting Apple to mirror its 2012 OS X Mountain Lion schedule with developer previews beginning around February ahead of a late summer public launch, but despite a evidence of the next version of its Mac operating system showing up in web blogs late last year, the company has yet to make any public announcements about the update.
Back in April, Daring Fireball's John Gruber reported that with iOS 7 having been running behind schedule, Apple had been pulling engineers from OS X 10.9 in order to assist with the iOS work. The report was later confirmed by AllThingsD and The Loop, although it seems unclear whether the shift had any effect on Apple's internal timeline for OS X 10.9. Details on what to expect in OS X 10.9 have been relatively scarce, but rumors have included:
- OS X 10.9 to Bring Enhancements to Finder, Safari, Multiple Monitor Support, and Multitasking
- Apple Job Posting Hints at Siri for Macs in OS X 10.9
- OS X 10.9 to Include Siri and Maps Integration
"iRadio"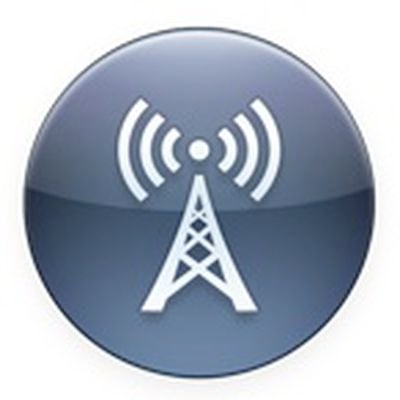 Apple has been rumored to be working on a Pandora-like streaming radio service for quite some time, but difficult negotiations have reportedly slowed the effort considerably. Just weeks ago, it was reported that continued difficulties with record label and publisher negotiations might result in Apple being unable to unveil the service at WWDC, but just this past weekend Apple signed Warner Music in what appears to be a last-minute push to secure deals in time for a WWDC announcement. The service would not, however, launch until later this year alongside iOS 7.
The service, informally dubbed "iRadio", is said to be free to users, relying on advertising support through Apple's iAd team to generate revenue. Apple is reportedly seeking to deploy a service similar to that offered by Pandora but with additional flexibility for users.
Notebook Updates
With Intel having announced a series of new Haswell chips yesterday, Apple's Mac lineups may be ready for updates. Apple's notebook lineup appears to be the primary target for updates at WWDC, with reliable analyst Ming-Chi Kuo calling the notebook refresh the hardware highlight of WWDC. Leaked model numbers have hinted at notebook updates for WWDC, although the identities of the products associated with those numbers have not yet been confirmed.



Upgrades will primarily be internal with the shift to Haswell, although Kuo believes that the 13-inch Retina MacBook Pro may see a slimmer design. Other rumored upgrades include a shift to full HD (2.0-megapixel) FaceTime cameras on the Retina MacBook Pro models and adoption of a dual-microphone system on the MacBook Air to improve sound quality. Kuo believes that Apple will continue to offer the non-Retina MacBook Pro, but handicap the line by continuing to offer Intel's older Ivy Bridge chips in a bid to push consumers to the thinner and more expensive Retina MacBook Pro models. Apple may also be upgrading to faster 802.11ac Wi-Fi in its next-generation machines.
Mac Pro?
Following a disappointing update for the Mac Pro last year, coming approximately two years after the previous update, Apple took the unusual step of confirming that the company would have a redesigned Mac Pro for "later" in 2013. Some rumors had suggested that Apple might launch the new Mac Pro this spring, but the update failed to come to fruition. Apple has even been forced to halt sales of the current Mac Pro in Europe over non-compliance with certain safety requirements.
WWDC represents a reasonable opportunity for Apple to update the Mac Pro given the developer and professional focus for the conference, and stocks of the workstation are said to be running low. Timing may not, however, be in Apple's favor, as at this point the Mac Pro would be expected to adopt Intel's Ivy Bridge E processors, the full line of which is not expected until around September of this year. Still, it is possible that Apple could announce a new Mac Pro at WWDC with availability scheduled for the future.
Live Keynote Coverage
The WWDC 2013 keynote kicks off at 10:00 AM Pacific Time on Monday, June 10, and we will be providing live updates here. We will also be issuing Twitter updates through our @MacRumorsLive account. Separate news stories regarding the event announcements will go out through our @MacRumors account.