Code in OS X 10.8.4 Suggests Future Macs Will Offer 802.11ac Gigabit Wi-Fi Support
Code within the latest 10.8.4 beta release of OS X confirms that 802.11ac 5G "Gigabit Wi-Fi" support, which is not offered in OS X 10.8.3, will be offered on Apple's next generation Macs, reports 9to5Mac.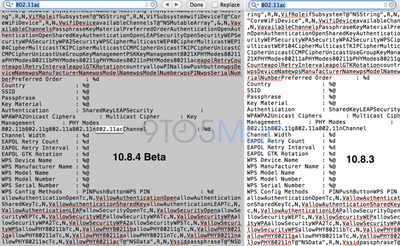 In January, Apple reportedly signed a deal with wireless chip firm Broadcom to bring the high-speed wireless access to its future Mac lineup.
802.11ac offers triple the speeds that are available with the current 802.11n standard, supporting up to 450 Mbps on one antenna and up to 1.3 Gbps when used with three antennas. The speed boost allows for quicker file transfers between home computers.
A report from Digitimes earlier today suggests that Apple might be refreshing its notebook lineup near the end of the second quarter, which may translate to an introduction at Apple's annual Worldwide Developers Conference in June.