Intel Launches Haswell Processors Ahead of WWDC Mac Updates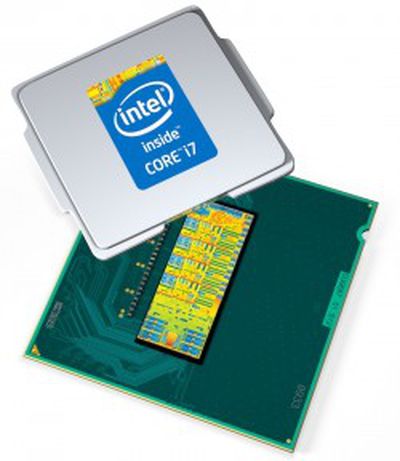 Intel today officially announced the launch of its latest family of Core processors, formerly known as "Haswell". The new processors are making their way into a number of new computers, and are expected to be included in Apple's next-generation Macs, some of which are likely to make their debuts at next week's Worldwide Developers Conference (WWDC).
The new chips offer significant improvements in integrated graphics performance, as well as modest CPU performance improvements and a major effort toward increasing battery life in notebooks.
Delivering Intel's largest generation-over-generation gain in battery life enablement in company history, 4th generation Intel Core processors can bring an 50 percent improvement in battery life over the previous generation in active workloads when watching movies or surfing the Internet, and two to three times improvement in standby battery life. For some systems coming to market this year, over 9 hours of active use battery life or 10 to 13 days of standby with fresh data on a single charge is expected.
Ars Technica has been providing overviews of the new chips, beginning with the quad-core desktop and notebook chips that were unveiled over the weekend. That group included six Core i7 and six Core i5 chips for desktop machines, as well as ten varieties of Core i7 notebook chips.
All of the mobile parts being announced today belong to the i7 family and, like their desktop counterparts, they're all quad-core chips with Hyperthreading enabled. The differences here come in the suffixes: the MX and MQ parts (reversed from Ivy Bridge's QM and QX suffixes) come with the Intel HD 4600 GPU, while most of the HQ parts come with the faster Iris Pro 5200 GPU.
With today's announcement of dual-core Haswell chips highlighted by AnandTech, the picture for Apple's notebook lineup comes into more focus. Intel has emphasized mobile chips for this round of dual-core launches, a move that will likely see the chips showing in updated MacBook Airs and 13-inch MacBook Pros as soon as next week.
A notebook refresh is expected to be the hardware highlight of WWDC alongside previews of OS X 10.9 and iOS 7. The latest rumors suggest that Apple may even be able to slim down the 13-inch Retina MacBook Pro, which is currently slightly thicker than its 15-inch sibling. Less substantial tweaks are expected for the MacBook Air, although the move to Haswell should offer significant performance improvements in certain areas.