iOS 7 to Ship 'On Time' as OS X Engineers Pitch In
Renowned Apple journalist Jim Dalrymple has confirmed earlier reports that Apple has pulled engineers off OS X 10.9 in order to finish iOS 7 on time with a one word post:

Yep.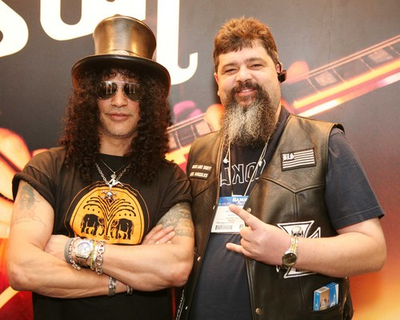 Jim Dalrymple (right) with rock guitarist Slash
A
report from AllThingsD earlier today
said that Apple was in a repeat of the
scenario from 2007
wherein the company pulled engineers off the development of OS X Leopard to work on the first iPhone.
Apple sources told ATD that it's "not as much of a fire drill" and that iOS 7 "will ship on time". Apple hasn't actually announced a ship date for iOS 7, so "on time" is subjective at this point. However, Bloomberg said earlier today that the public launch of the software was on schedule for "as soon as September".