Apple Looking to Boost In-Car Integration of Maps and Siri in iOS 7
Building on yesterday's report describing a "very, very flat" design for iOS 7, 9to5Mac reports that Apple is also looking to make significant improvements to vehicle integration with the next-generation mobile operating system. In particular, Apple is looking at ways to integrate Maps and Siri with the built-in displays increasingly found in cars.
According to people familiar with the plans, Apple is working with car makers on updated versions of car center consoles that could attach to iOS devices like the iPhone. Specifically, an iPhone could be plugged into a car and an optimized, redesigned version of Apple Maps will appear on the car's built-in display instead of a proprietary GPS system found in many cars.

Sources have described this as a feature akin to a video-out or mirrored display representation of the iPhone's Maps app onto the bigger screens included with most modern vehicles.
The report's sources warn that the actual integration may take some time to appear given the complexities of negotiating deals with car companies, testing, and required improvements to Apple's services infrastructure, but that the technology supporting the integration is coming as part of iOS 7.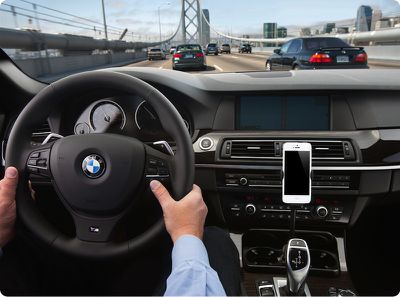 Apple last year announced an "Eyes Free" mode for Siri as part of iOS 6, but it took until
February of this year
for Chevrolet to become the first car manufacturer to offer the integration with its Spark and Sonic models. A
number of manufacturers
have, however, committed to support Eyes Free in their vehicles in the future.