Apple to Expand Social Network Integration in iOS 7 with Support for Flickr and Vimeo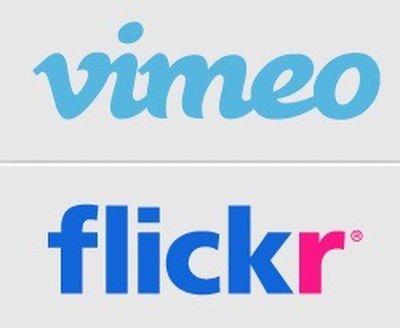 Apple has been making efforts to offer deep social network integration in its mobile operating system, first offering Twitter integration in iOS 5 and then Facebook integration in iOS 6. According to 9to5Mac, Apple will expand its social network integration even further with iOS 7, including support for both photo sharing site Flickr and video sharing site Vimeo.
As with Facebook and Twitter integration, Vimeo and Flickr integration will allow users to be able to sign in to the social networks in the Settings menu. Those one-time sign-in credentials will be usable across iOS, providing comprehensive sharing options and easy integration with other downloaded apps.
With Flickr integration, iPhone, iPad, and iPod touch customers will have the ability to share photos stored and/or taken on their devices to Flickr with a single tap from the system-wide share menu. Flickr has been integrated into the paid iPhoto iOS App Store app and OS X Mountain Lion since 2012, but iOS 7 will represent the first time in which the photo sharing service has been integrated deeply into the entire iOS operating system.
Flickr is a logical addition to iOS given Apple's existing relationship with Yahoo, and popular video hosting site Vimeo is also a logical choice for iOS 7 as Apple continues to move away from Google products. Apple stopped offering YouTube as a stock iOS app with iOS 6 and also introduced its own mapping app, discontinuing its use of Google Maps.
While Apple continues to allow direct video uploads to YouTube from its camera app, Vimeo integration will give iOS 7 users an additional option for video uploads. As with Yahoo, Apple has an existing relationship with Vimeo, having offered integration with the service in OS X Mountain Lion.
As noted by 9to5Mac's unnamed source, though Flickr and Vimeo integration is currently in the works, as with all beta software, there is a risk that it could be removed before the public release of iOS 7.
Apple's upcoming operating system is expected to feature a "flatter" design to modernize the look of iOS 7 while removing many of the skeuomorphic design elements that were introduced with iOS 6. Apple is expected to debut iOS 7 at its upcoming Worldwide Developers Conference in June with a release to follow in the fall, and MacRumors has noted a surge in traffic from devices running iOS 7 suggesting that a preview is imminent.