OS X 10.9 to Include Siri and Maps Integration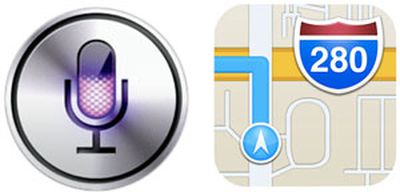 Earlier this month, MacRumors had reported that early logs have indicated that Apple is already testing early builds of OS X 10.9.
With OS X 10.9, Apple appears to be continuing the theme of bringing iOS features into OS X. According to 9to5Mac, early builds are showing that both Siri and Maps are being integrated into the newest version of the Mac operating system.
Early builds in testing of the next-generation Mac operating system, OS X 10.9, point to Siri and Maps integration coming to Mac computers next year, according to our reliable sources.
Apple already offers Dictation and Text-to-Speech, but Siri integration would presumably offer Mac users voice-command and search functionality to Mac users.
Meanwhile, Maps integration indicates that Apple will offer the service to developers to incorporate into their own Mac apps. Its not clear whether or not Apple would offer its own stand-alone mapping app for the Mac.
A release date for OS X 10.9 is currently unknown, but Apple has stated that is moving toward a more rapid development cycle on OS X. If Apple follows their pattern for OS X 10.8's launch, we could see early OS X 10.9 developer previews in early 2013 and a final release in the middle of the year.