Apple Announces WWDC 2014 Scheduled for June 2-6, Ticket Lottery Starts Today
Apple today announced that its annual Worldwide Developers Conference (WWDC) for 2014 will be held June 2-6 at the Moscone West convention center in San Francisco. The company also announced that application for tickets to the event will start today through Monday, April 7. Tickets will be issued to attendees via a random lottery.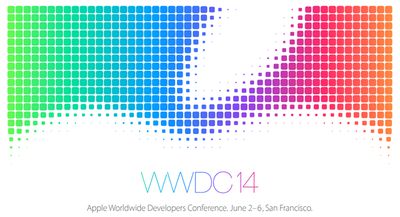 "We have the most amazing developer community in the world and have a great week planned for them," said Philip Schiller, Apple's senior vice president of Worldwide Marketing. "Every year the WWDC audience becomes more diverse, with developers from almost every discipline you can imagine and coming from every corner of the globe. We look forward to sharing with them our latest advances in iOS and OS X so they can create the next generation of great apps."
To handle overwhelming demand for tickets, Apple adopted a lottery system that will issue tickets to developers chosen randomly from the pool of registered applicants. Developers who apply for a ticket via lottery will know their status by Monday, April 7 at 5:00 PM PDT. Scholarships will be given to 200 students, who will have the opportunity to attend the conference for free.
Apple's requirements for purchasing a ticket to WWDC include membership in one of the company's paid developer programs, including the iOS Developer Program, iOS Developer Enterprise Program, or Mac Developer Program. With the new lottery system in place, Apple also is requiring that developers be a member of a paid program prior to today's announcement, thus preventing last-minute signups from obtaining tickets.
As was the case in previous years, developers between the ages of 13 and 17 must have their tickets purchased by a parent or guardian who also is an eligible member. Tickets are limited to the applicant only and cannot be sold, resold or otherwise transferred.