In iOS 16, Apple has added multiple options to customize the iPhone Lock Screen, including the ability to change the font and color, apply filters, and even add information-rich widgets.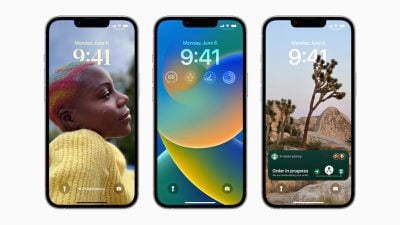 As a result of these feature additions, the interface for editing the Lock Screen has changed in ‌iOS 16‌. This article shows you how to navigate the process of setting a photo as your Lock Screen wallpaper.

Tap the blue + button, or swipe leftwards all the way to the end and then tap Add New.
Tap the Photos button in the top row of options.
Choose a picture from your Photos library to use.


Swipe left and right in the Lock Screen editor to preview the auto-generated styles that you can apply to the picture.
When you've settled on the look you want, tap Done.
Tap the Lock Screen you just created to activate it.

Note that you can customize the current Lock Screen at any time by invoking the gallery view from the Lock Screen with a long press, or by going into Settings -> Wallpaper & Lock Screens.