iOS 16.4 Now Available for Your iPhone With These 8 New Features
Following six weeks of beta testing, iOS 16.4 was released to the public this week. The software update includes a handful of new features and changes for the iPhone 8 and newer. To install an iOS update, open the Settings app on the ‌iPhone‌, tap General → Software Update, and follow the on-screen instructions.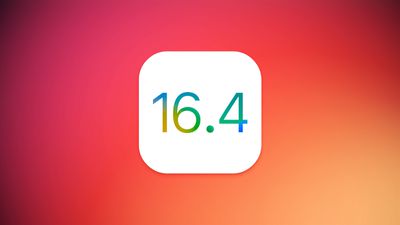 Below, we have recapped eight new features and changes added with iOS 16.4, including new emoji, web-based push notifications, and more.

New Emoji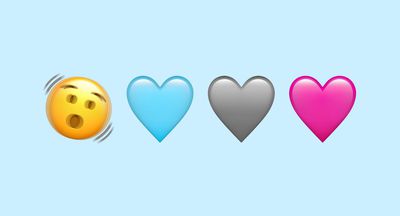 Image Credit: Emojipedia
iOS 16.4 adds new emoji introduced with Unicode 15.0, including a shaking face, a heart in three new color options, a donkey, a moose, a jellyfish, and others. Earlier this week, we provided
a look at all of the new emoji
coming with the update.
Web Push Notifications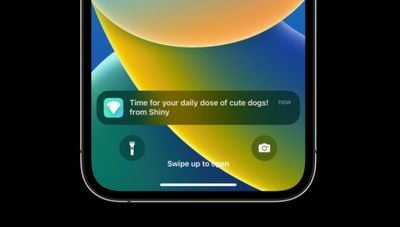 iOS 16.4 adds opt-in support for web-based push notifications via Safari on the ‌iPhone‌. This feature allows users to receive notifications from websites through Safari, just like notifications sent from App Store apps. Only websites that a user saves as a web app on the Home Screen can request to send push notifications.

Beta Updates Menu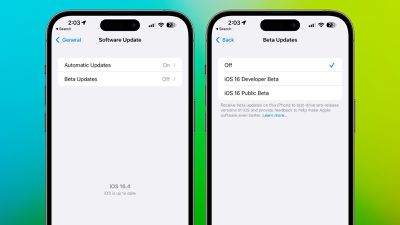 Starting with iOS 16.4, there is a new "Beta Updates" menu in the Settings app under General → Software Update. This menu will allow members of Apple's Developer Program to access developer betas of iOS without needing to install a configuration profile from the Apple Developer website, simplifying the beta installation process. It is also possible to easily enable public betas of iOS from the same menu.
The developer beta option will only appear on your ‌iPhone‌ if the device is signed into the same Apple ID you used to enroll in Apple's Developer Program. In future iOS releases, Apple says this new menu will be the only way to enable developer betas, preventing configuration profiles from being used and shared online for free.

Podcasts App Improvements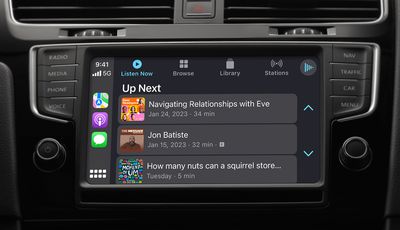 iOS 16.4 introduces several new features in Apple's Podcasts app across the ‌iPhone‌ and CarPlay.
A new Channels menu in the Podcasts app provides a list of podcast channels all in one place on the ‌iPhone‌, while the Up Next queue now includes episodes listeners have saved to their Library and episodes that they play from shows they do not follow.
‌CarPlay‌ now provides access to the Up Next and Recently Played queues from the Listen Now tab, along with podcast recommendations in the Browse tab.

New Home App Architecture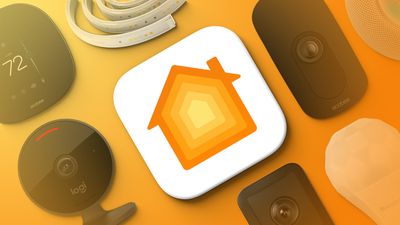 iOS 16.4 reintroduces Apple's revamped Home app architecture, which was initially rolled out with iOS 16.2 but temporarily pulled due to bugs.
After updating to iOS 16.4, an optional update is available in the Home app with new underlying architecture. Apple said the new architecture improves the app's performance, efficiency, and reliability for controlling smart home accessories. The new architecture follows the Home app gaining support for Matter accessories in iOS 16.1.

Other New Features and Changes
Voice Isolation over cellular: Voice Isolation is now available for phone calls over a cellular network. When enabled, the setting blocks out ambient noise around you so that your voice sounds clearer on the call. Voice Isolation was already available for Wi-Fi calls in apps like FaceTime and WhatsApp.
Duplicates detection in iCloud Shared Photo Library: Starting with iOS 16.4, the Photos app can detect duplicate photos and videos in an iCloud Shared Photo Library. You can merge duplicates to save space and clean up your library.
Crash Detection optimizations: iOS 16.4 includes additional Crash Detection optimizations for iPhone 14 models. Apple has been working to improve the feature after emergency dispatchers in several U.S. states and Canada complained about an influx of false 911 calls from skiers and snowboarders throughout the winter.
iOS 16.4 Release Notes
This update includes the following enhancements and bug fixes:

- 21 new emoji including animals, hand gestures, and objects are now available in emoji keyboard
- Notifications for web apps added to the Home Screen
- Voice Isolation for cellular calls prioritizes your voice and blocks out ambient noise around you
- Duplicates album in Photos expands support to detect duplicate photos and videos in an iCloud Shared Photo Library
- VoiceOver support for maps in the Weather app
- Accessibility setting to automatically dim video when flashes of light or strobe effects are detected
- Fixes an issue where Ask to Buy requests from children may fail to appear on the parent's device
- Addresses issues where Matter-compatible thermostats could become unresponsive when paired to Apple Home
- Crash Detection optimizations on iPhone 14 and iPhone 14 Pro models