iOS 16.3 Now Available for Your iPhone With These 4 New Features
Apple released iOS 16.3 in late January following nearly six weeks of beta testing. The software update is available for the iPhone 8 and newer, and while it is a relatively minor update, it still includes a handful of new features, changes, and bug fixes.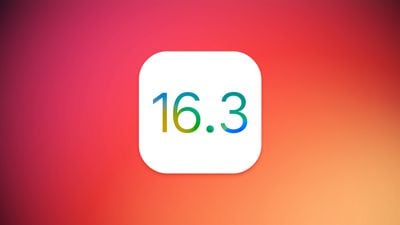 Below, we've recapped new features in iOS 16.3, including support for physical security keys as a two-factor authentication option for Apple ID accounts, worldwide availability of Advanced Data Protection for expanded iCloud encryption, and more.

Security Keys for Apple IDs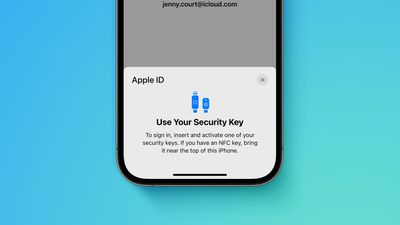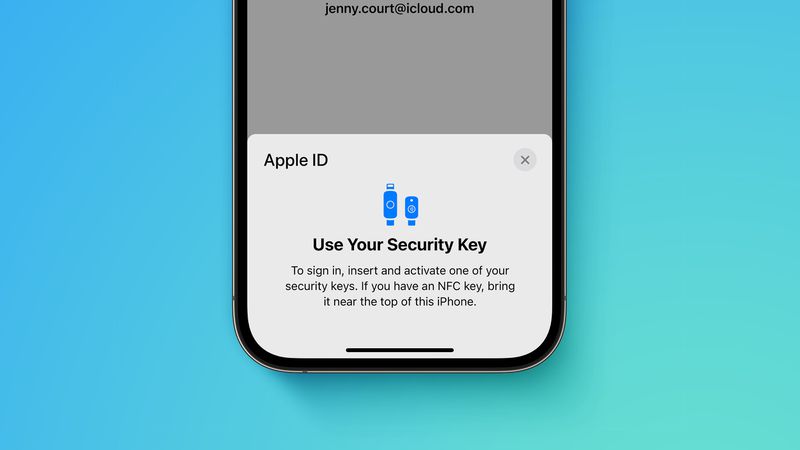 iOS 16.3 enables a new Security Keys for Apple ID feature, giving users the option to use hardware security keys to further protect their account. For users who enable this feature, Security Keys strengthens Apple's two-factor authentication by requiring a physical security key as a second factor instead of a verification code from another Apple device.
Apple does not plan to release its own hardware security keys. The feature relies on third-party security keys available from brands like Yubico, such as the YubiKey 5Ci, which has both Lightning and USB-C connectors for use with iPhones, iPads, and Macs.

Advanced Data Protection (Worldwide)


Starting with iOS 16.3, Advanced Data Protection is available globally, giving users the option to enable end-to-end encryption for many additional iCloud data categories, including Photos, Notes, Voice Memos, Messages backups, device backups, and more. The security feature first launched in the U.S. with iOS 16.2 in December.
By default, Apple stores encryption keys for some iCloud data types on its servers to ensure that users can recover their data if they lose access to their Apple ID account. If a user enables Advanced Data Protection, the encryption keys are deleted from Apple's servers and stored on a user's devices only, preventing Apple, law enforcement, or anyone else from accessing the data, even if iCloud servers were to be breached.
All of a user's devices must be updated to software versions that support Advanced Data Protection in their country to use the feature. Outside the U.S., this includes iOS 16.3, iPadOS 16.3, macOS 13.2, tvOS 16.3, and watchOS 9.3.

Black Unity Wallpaper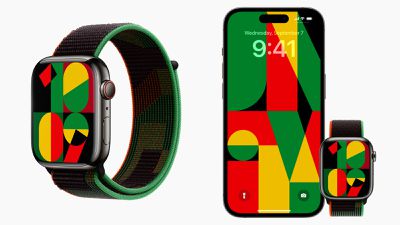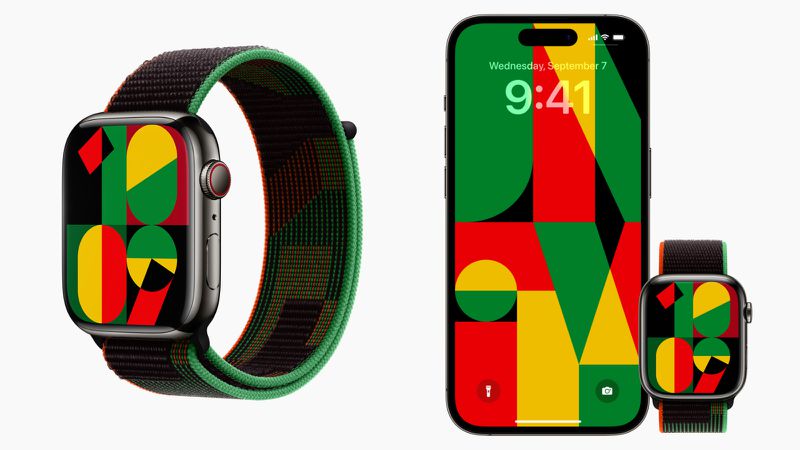 Apple recently released a new, special-edition Black Unity Sport Loop for the Apple Watch Series 4 and newer in celebration of Black History Month. As part of iOS 16.3, Apple also released a companion Black Unity-themed iPhone wallpaper for the Lock Screen.
Available in 41mm and 45mm sizes, the $49 band features the word "Unity" woven into the fabric with red, green, and black yarns that pay homage to the Pan-African flag, according to Apple. The band is available to order on Apple's online store.

Second-Generation HomePod Support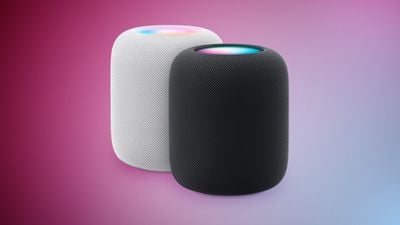 Apple this week released a second-generation HomePod with a very similar design as the full-size HomePod that was discontinued in March 2021, and iOS 16.3 includes software support for the smart speaker on the iPhone.
The new HomePod features two fewer tweeters and two fewer microphones than the original, an S7 chip for computational audio, a U1 chip for handing off music from an iPhone, and a new temperature and humidity sensor. The speaker remains controlled with Siri and supports Matter for compatibility with HomeKit and other smart home accessories.
The new HomePod can be ordered on Apple's online store for $299 in the U.S. and select other countries, with white and midnight color options available.

iOS 16.3 Release Notes
This update includes the following enhancements and bug fixes:

- New Unity wallpaper honors Black history and culture in celebration of Black History Month
- Security Keys for Apple ID allow users to strengthen the security of their account by requiring a physical security key as part of the two factor authentication sign in process on new devices
- Support for HomePod (2nd generation)
- Emergency SOS calls now require holding the side button with the up or down volume button and then releasing in order to prevent inadvertent emergency calls
- Fixes an issue in Freeform where some drawing strokes created with Apple Pencil or your finger may not appear on shared boards
- Addresses an issue where the wallpaper may appear black on the Lock Screen
- Fixes an issue where horizontal lines may temporarily appear while waking up iPhone 14 Pro Max
- Fixes an issue where the Home Lock Screen widget does not accurately display Home app status
- Addresses an issue where Siri may not respond properly to music requests
- Resolves issues where Siri requests in CarPlay may not be understood correctly
iOS 16.3 can be installed in the Settings app under General → Software Update.