iOS 10
The next version of iOS, coming in fall 2016.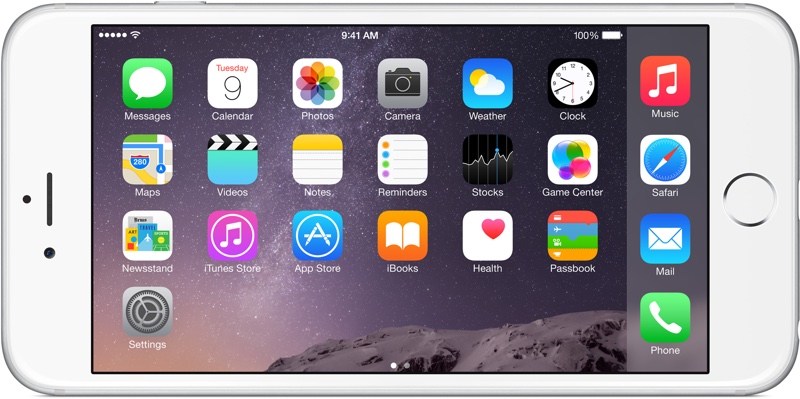 At A Glance
iOS 10 is the successor to iOS 9, expected to debut alongside new iPhones in the fall.
What We Expect
June preview at WWDC
Fall 2016 release date
Revamped Apple Music app
Standalone HomeKit app
Photos improvements
What We Expect
The next update to Apple's mobile operating system, iOS 10, is already in the works at Apple's headquarters in Cupertino. We don't know much about iOS 10 yet, but it could potentially include design changes and refinements as there hasn't been a significant update to the look of iOS since iOS 7 was introduced in 2013.
iOS 7 introduced a new design, iOS 8 introduced new features like Continuity, Apple Pay, and new app abilities like extensions, and iOS 9 included deeper Siri integration, improved search capabilities, iPad split-screen multitasking, and a range of under-the-hood optimizations to improve battery life and performance.
iOS 10 is expected to include a redesigned Apple Music app with a more intuitive user interface. The app is said to feature a "bolder, yet simpler" design that puts an emphasis on black and white backgrounds and text and more of a focus on album art. The "New" tab in Apple Music is being replaced with a "Browse" option with better organizational tools for finding new content, and Apple will encourage users to use a simplified "For You" section.
Connect, Apple Music's artist-focused social network, will remain unchanged, as will Beats 1 Radio, but the Connect tab will be removed from the Apple Music navigation bar. New 3D Touch shortcut previews will be added, Apple will make sharing features more obvious, and a feature allowing listeners to easily access song lyrics will be added.
Rumors suggest Apple is working on a Siri SDK, which could be provided to developers as part of iOS 10. With a Siri SDK, developers would be able to build Siri support into their apps, allowing Siri to better interact with third-party content.
Apple is working to bring Apple Pay support to web browsers, and the new feature, which will allow Apple Pay users to make purchases in online stores using the payments service, may be introduced as part of iOS 10.
Apple is also expected to make improvements to the Photos app, introducing some abilities that were initially found in iPhoto before it was discontinued. We don't know exactly what features will be added to the Photos app, but iPhoto 2.0.1 included tools for editing EXIF information and touch-based brushes for adjusting brightness and other parameters on only specific parts of a photo.
Improvements to the Photos app line up with rumors surrounding the iPhone 7 and iPhone 7 Plus, which are expected to include camera improvements. The iPhone 7 Plus in particular may gain a dual-lens camera, which will require significant software updates.
Discuss iOS 10
Do you have a specific feature you're hoping for in iOS 10? Join in on the forums -- our readers are discussing features they want to see in Apple's latest operating system update.
Testing
The number of visits we see to MacRumors from devices running pre-release software often gives us hints as to how development is progressing on upcoming updates. Visits that we're receiving from devices running iOS 10 have been picking up steadily since January.

Visitors to MacRumors.com from devices running iOS 10
As development progresses and the update is tested with a growing number of employees, the number of visits will jump. We can expect to see a significant number of visits towards the end of May as Apple prepares to debut iOS 10 at WWDC.
Release Date
As Apple has done in past years, iOS 10 will be previewed at the Worldwide Developers Conference, set to take place in June, likely from June 13 to June 17.
Developers will likely be given access to iOS 10 at the Worldwide Developers Conference to prepare their apps for the update, which will see a public release in the fall alongside new iPhones if Apple sticks to its past release schedule.

May2016
April2016
February2016