Apple Releases iOS 10.3.3 With Bug Fixes and Security Improvements [Updated]
Apple today released iOS 10.3.3 to the public following several weeks of beta testing with six betas provided to developers and public beta testers. iOS 10.3.3 comes more than two months after the launch of iOS 10.3.2, a minor bug fix update.
iOS 10.3.3 is a free over-the-air update available to all users with a compatible iOS device. It can also be downloaded and installed on iOS devices using iTunes on a Mac or PC.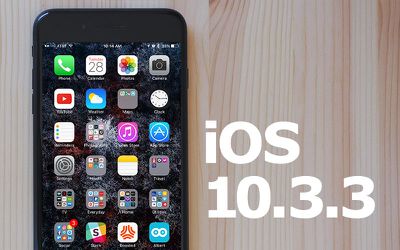 No outward-facing changes or features were discovered during the short beta testing period, so it appears iOS 10.3.3 focuses on bug fixes, security enhancements, and other minor improvements, much like iOS 10.3.2.
Apple's work on iOS 10 is winding down as the company prepares to launch the next-generation version of iOS, iOS 11, which first debuted at its Worldwide Developers Conference in June. iOS 11 will see a release in the fall following a summer of beta testing. With work shifting to iOS 11, iOS 10.3.3 is likely to be one of the final updates we see to iOS 10.
Update: Apple has shared detailed notes covering the bug fixes that were introduced in iOS 10.3.3. Among the fixes is an update for a major vulnerability that would have allowed hackers to execute code on the Broadcom Wi-Fi chip built into many iOS devices. This issue was also previously addressed in iOS 10.3.1.