Scrolling Changes Coming to Mobile Safari in Future Update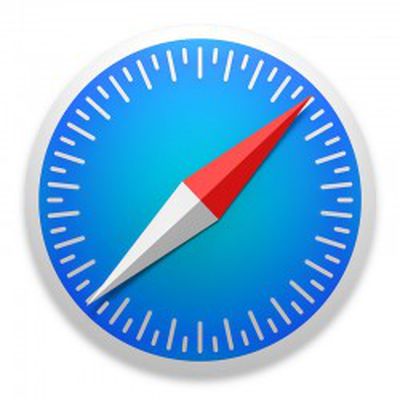 Apple is planning to make some changes to scrolling behavior in mobile Safari in a future update, making for a more unified scrolling experience.
The news comes courtesy of a Hacker News thread discussing Apple's default scrolling behavior vs. the scrolling behavior of webpages that use Google AMP, a discussion inspired by a Daring Fireball post on the subject.
Google AMP (or Accelerated Mobile Pages), for those unfamiliar, is an online publishing format created by Google that's optimized for mobile web browsing and rapid page loading. It is used by multiple news sites, including CNN, ABC, and The Washington Post. On mobile Safari, AMP uses its own scrolling behavior, making AMP pages stand out from non-AMP pages.
In the Hacker News discussion, Malte Ubl, who created Google AMP, says the AMP team filed a bug report about the scrolling discrepancy, and as a result, Apple is going to implement a change that makes all webpages scroll like AMP pages.
With respect to scrolling: We (AMP team) filed a bug with Apple about that (we didn't implement scrolling ourselves, just use a div with overflow). We asked to make the scroll inertia for that case the same as the normal scrolling.

Apple's response was (surprisingly) to make the default scrolling like the overflow scrolling. So, with the next Safari release all pages will scroll like AMP pages.
Another Hacker News responder, "Om2," who appears to work on WebKit, explains that Safari webpage scrolling is inconsistent from all other scrolling, an intentional decision implemented several years ago. Following a review of scrolling rates, Apple has decided to implement a change to introduce a more consistent scrolling experience.

In current iOS Safari, webpage scrolling is inconsistent from all other scrolling on the system. This was an intentional decision made long ago. In addition, overflow areas are consistent with the rest of the system, and thus inconsistent with top-level webpage scrolling. This is semi-accidental. In reviewing scroll rates, we concluded that the original reason was no longer a good tradeoff. Thus this change, which removed all the inconsistencies: https://trac.webkit.org/changeset/211197/webkit

Having all scrolling be consistent feels good once you get used to it.
At the current time, the difference between scrolling on an AMP page and a standard webpage is noticeable, with the AMP pages scrolling faster and more smoothly. It's not entirely clear when the scrolling change will be implemented in mobile Safari, as the new scrolling behavior is not available in the current iOS 10.3.3 beta.