Apple Working on Video-Sharing Social Network App for Launch in 2017
Apple is working on its own social networking app, in the style of Facebook and Snapchat, according to a new report from Bloomberg. The company, "seeking to capitalize on the popularity of social networks," will focus on video in the new app, letting users record a video, edit it, apply a filter, add doodles, and then send it out to friends. Apple's goal is said to make the app quick and easy to use, with one-handed controls and an interactive process that includes shooting, editing, and uploading videos "in less than one minute."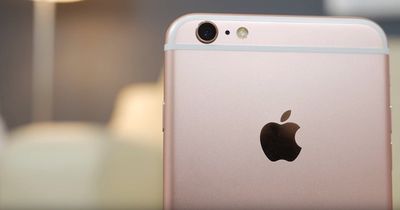 Apple and CEO Tim Cook are said to be looking to its services business to continue to increase profit as its hardware sales slow down amid a modest update year for its flagship iPhone line. In order to "remain relevant" on the software side of things, the company wants to aim the new app at younger users who are spending 50 minutes a day on Facebook's family of apps (including Instagram and Messenger), and 30 minutes a day on Snapchat.

The growth of Apple's hardware business is slowing and Chief Executive Officer Tim Cook is looking to the company's services business, such as the App Store and iCloud storage, as a way to generate increased revenue. Apple has failed to successfully launch social-media services in the past, including an iTunes-focused social network called Ping in 2010. Now as Snapchat and Facebook's Instagram and Messenger apps grow atop Apple's iOS mobile operating system, Apple is seeking to create its own features to remain relevant, particularly for younger users.
One of the prototype designs for the unnamed app was said to record video in a square-shape, like Instagram, according to a group of people close to the project. The current plans for the app are to offer it as a download via the App Store, but the company could pivot and bundle its proposed social network directly into the existing camera app in iOS. To help bolster its features, Apple is using the same team that created Final Cut Pro and iMovie to develop the social network.

The app is being developed in the same Apple department that developed Final Cut Pro and iMovie software, according to the people. Apple hired Joe Weil, the former president of a New York-based video production company, to lead the vision for the project, the people said. Weil, who co-developed a video blogging app called KnowMe, joined Apple in December 2015, according to his LinkedIn profile.
Ultimately, Apple hopes it can launch the new app sometime next year, but if it doesn't meet the company's expectations -- or if executives see potential problems, along the lines of Ping and Connect -- it could be scrapped.
Besides the proposed video app, Apple has also been working on "multiple social-related features" for iOS over the past year, none of which have launched. One proposed update includes consolidating every communication between a user and a specific contact on one screen, so "two friends could be able to see all text messages, e-mails, and social network interactions between each other in a single window."
No word was given on the launch of the social features not related to the video app, but a team within Apple that rules on the privacy implications of its software will ultimately decide when, and if, any of these experiences make it to a public release. As such, Apple's 2017 launch window for the video app could also be pushed back indefinitely. Still, it's interesting to see the company move to create its own social networking experience, instead of solely designing the hardware on which many people visit apps that may soon be its rivals, like Facebook and Snapchat.
Closer to a wide launch is the company's brand-new and revamped Messages application coming in iOS 10, which elevates the platform above a simple texting service thanks to the addition of features like handwritten messages, full-screen effects, photo doodling, and much more.