Apple Confirms Unencrypted Kernel in iOS 10 Beta is Intentional
Yesterday it was discovered that iOS 10 does not feature an encrypted kernel, allowing users and researchers access to the core of the operating system and its inner workings. It was unclear at the time whether the lack of encryption was an accident or intentional, but today Apple confirmed to TechCrunch that the company did not encrypt the kernel for a reason.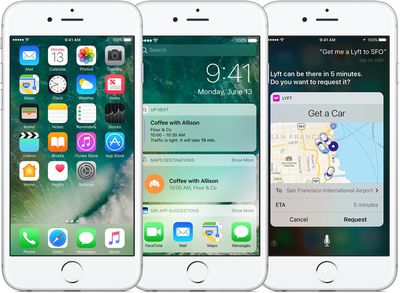 "The kernel cache doesn't contain any user info, and by unencrypting it we're able to optimize the operating system's performance without compromising security," an Apple spokesperson told TechCrunch.
The kernel, which dictates how software can use hardware and keeps the device secure, is unencrypted so that developers and researchers can "poke around" and find potential security flaws. Because the kernel is easier to access and flaws may be easier to find, Apple can more easily and more quickly patch potential issues.
The move is a shift for Apple, who had encrypted the kernel in past versions of iOS, leaving developers and researchers out of the loop on the inner workings of the operating system. As noted by security expert Jonathan Zdziarski, it's likely that Apple has made this shift to prevent groups from "hoarding" vulnerabilities in Apple's software, like the vulnerability used by the FBI to break into the iPhone 5c of the San Bernardino shooter.