Top Stories: iOS 17, iPhone 15, and New Apple Watches Released
There may not have been a media event this week, but that doesn't mean things weren't incredibly busy in the Apple world. The week kicked off with the official release of iOS 17 and related updates, and then there was a daily trickle of media reviews for all of the incoming new hardware.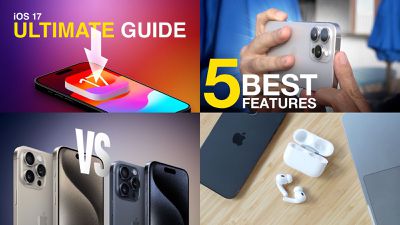 It all culminated with Friday's launch of the iPhone 15 lineup, Apple Watch Series 9 and Ultra 2 models, and the tweaked AirPods Pro with USB-C case. There's been lots to unpack with all of this, so read on for all the details!

iOS 17 Features: The Ultimate Mega Guide
Following over three months of beta testing, iOS 17 was released on Monday for the iPhone XS and newer. The free software update includes a wide range of new features and changes, so check out our iOS 17 mega guide for our comprehensive coverage of everything new.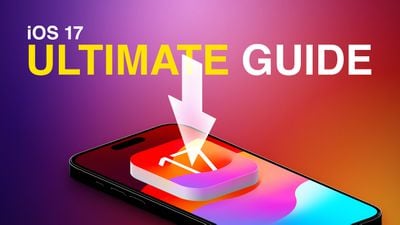 Apple also released iPadOS 17, watchOS 10, and tvOS 17, while macOS Sonoma will be released on Tuesday.

Just Install iOS 17? Here's 12 Things to Do First
After installing iOS 17 on your iPhone, check out our list of 12 things to do first in order to take full advantage of the update's key new features and configure some of the new settings that are available.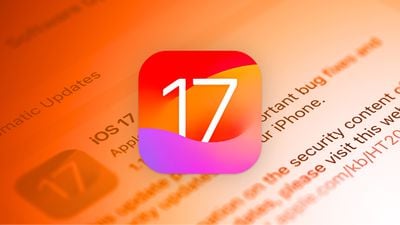 We've also rounded up some popular iPhone and Apple Watch apps that have already been updated with support for interactive Home Screen widgets and some other new iOS 17 and watchOS 10 features.

iPhone 15 Pro Reviews: Improvements Go Beyond USB-C
The new iPhone 15 Pro and iPhone 15 Pro Max are here! Ahead of Friday's launch, the first reviews of the devices were shared by select media outlets and YouTube channels. Make sure to check out our unboxing and early hands-on video, as well as our top five reasons why you might want to opt for the iPhone 15 Pro Max at the top of the lineup.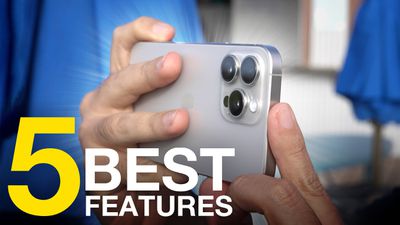 We've also rounded up early reviews of the iPhone 15 and iPhone 15 Plus, Apple Watch Series 9 and Ultra 2, and the updated AirPods Pro with a USB-C charging case.

Warning: Update Your iPhone 15 to iOS 17.0.2 Before Transferring Data From Another iPhone
If you are just unboxing an iPhone 15, iPhone 15 Plus, iPhone 15 Pro, or iPhone 15 Pro Max, make sure to update the device to iOS 17.0.2 before transferring data to the device from another iPhone, or else you might encounter issues.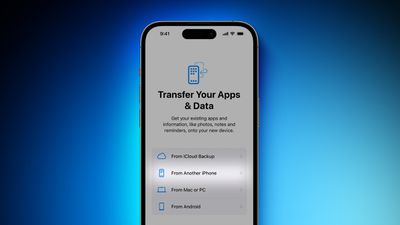 An update notice screen appears early in the setup process, but don't skip this step or you might find your brand-new iPhone 15 stuck on the Apple logo screen and you'll have to connect it to a computer to restore it.

iPhone 15 Pro vs. 15 Pro Max Buyer's Guide: 10 Differences Compared
Over the past week, we have been sharing a series of Buyer's Guides to help customers with their purchasing decisions, including one for the iPhone 15 Pro vs. the iPhone 15 Pro Max that compares 10 major differences between the devices.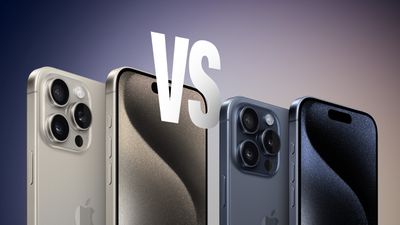 We've also shared guides for the iPhone 15 vs. iPhone 15 Pro, Apple Watch Series 9 vs. Ultra 2, and more, all of which are listed on the MacRumors Buyer's Guide page.

iPhone 15 Models Feature New Setting to Strictly Prevent Charging Beyond 80%
All of the iPhone 15 and iPhone 15 Pro models feature a new battery health setting that prevents the devices from charging beyond 80% at all times.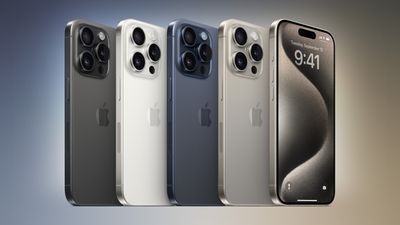 This new setting is separate from Apple's pre-existing Optimized Battery Charging feature, which merely delays charging beyond 80% until a better time based on the device's daily charging routine.
iPhone 15 models also show the battery's cycle count in the Settings app.

How to Use All the New AirPods Pro Features in iOS 17
iOS 17 adds several features to all second-generation AirPods Pro, including Adaptive Audio, Conversation Awareness, and Personalized Volume, and we've explained how to use all of them.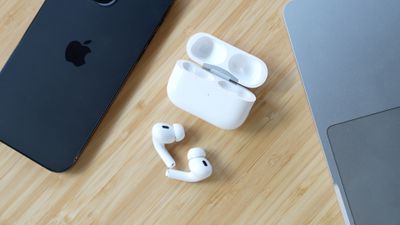 Keep in mind that these software features are also available on the original second-generation AirPods Pro released in September 2022, so there is no need to update to the new USB-C model to use them.

MacRumors Newsletter
Each week, we publish an email newsletter like this highlighting the top Apple stories, making it a great way to get a bite-sized recap of the week hitting all of the major topics we've covered and tying together related stories for a big-picture view.
So if you want to have top stories like the above recap delivered to your email inbox each week, subscribe to our newsletter!