Best Apps With New iOS 17 and watchOS 10 Features
With the release of a new operating system, there are multiple features and design elements for developers to adopt. Now that iOS 17 is out, many major apps are getting interesting updates today, which we've rounded up below. watchOS 10 also has a new design language, so there are a range of Apple Watch updates to check out too.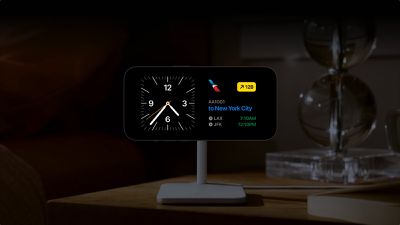 Flighty (Free, Premium Subscription)
Popular flight tracking app Flighty is expanding to the Apple Watch for the first time, bringing crucial flight details to your wrist. Flighty for Apple Watch works like Flighty on iPhone, but it provides intelligent updates for each leg of the flight.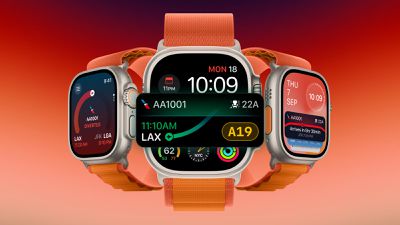 When you're getting ready to go to the airport, it will let you know the time your plane is taking off and whether there are any delays, then once you're there, you'll see your gate, departure time, and seat number. After you board, you'll get a readout of your flight's progress. Flighty is using the new ‌watchOS 10‌ visual design and shows up in the Apple Watch Smart Stack accessible by swiping up on the watch face or turning the Digital Crown. Flighty also has a widget designed for StandBy mode in ‌iOS 17‌.

Carrot Weather (Free, Premium Subscription)
Carrot Weather is using the ‌iOS 17‌ Personal Voice feature to let users have their own voice give weather updates. With Personal Voice, an accessibility feature, you can create a digital version of your voice that can speak aloud for you. It's designed for individuals who may lose their ability to speak, but anyone can use it.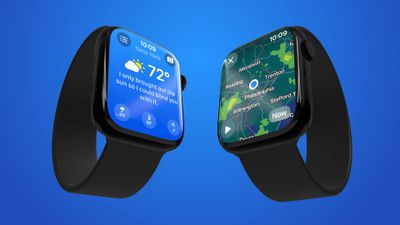 There are new weather widgets that can be used with StandBy mode on the ‌iPhone‌, and the Apple Watch app has been redesigned with Apple's new aesthetic that is designed to make information more easily accessible.

Slopes (Free, Premium Subscription)
Skiing and snowboarding app Slopes has an overhauled Apple Watch app that focuses on glanceability, which is what Apple is pushing for ‌watchOS 10‌. You can swipe scroll through all of the different data options in the app with the Digital Crown, starting workouts, viewing elevation, distance traveled, and more.


You can start a recording on the ‌iPhone‌ and have it sync to the Apple Watch, and there is support for StandBy mode on ‌iPhone‌ and the Smart Stack on the watch.
Other App Updates
World Clock Widgets (Free, $3.99 Pro unlock) - World Clock Widgets now includes StandBy support and new Lock Screen widgets for the iPad.
Halide ($2.99/Month) - Camera app Halide includes improved HDR rendering, more responsive capture times, and a Zero Shutter Lag feature that better matches up image that's captured with what's visible in the viewfinder. Halide is available for $2.99 per month, $11.99 per year, or a one time purchase of $59.99.
Read More
Know of an app that got a useful update that we don't have in our list? Let us know in the comments below.