iPhone X Survives Fall From Over 11,000 Feet
An iPhone X has survived a fall from over 11,000 feet in the air, according to a pilot on the Diamond Aviators forums.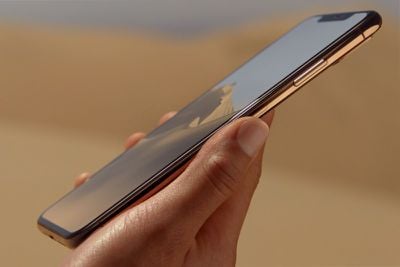 The pilot was flying his Diamond DA40 plane from Colorado Springs to Atlanta when he wanted to take a photo of a billowing cloud formation to his right using his ‌iPhone‌ X.
The aircraft had a large plexiglass canopy with small side windows that could be opened in flight. Traveling at around 175mph at 11,500 feet, a small pocket of turbulence moved his hand too close to the passenger window and the ‌iPhone‌ was sucked out into the airplane's slipstream.
After landing in Atlanta, the pilot used a spare ‌iPhone‌ 6S to track the ‌iPhone‌ X using the Find My app, which somehow had survived the fall to transmit a location in Blythe, Arkansas from a nearby cell tower. He then attempted to trace the device in crops of soybeans, and after a long search through the thick crops, discovered the ‌iPhone‌ X, still in its Otterbox case.
The device was in perfect condition despite a little dust from the fall. When connected to power and charged back up, the ‌iPhone‌ X worked as expected and continued to do so in the following days. The discovery came as a surprise to the pilot and fellow forum users, given that the ‌iPhone‌ X has a glass front and rear, and is believed to have reached a terminal velocity of around 200mph before hitting the ground.
Apple has bolstered the ‌iPhone‌'s durability even further since 2017's ‌iPhone‌ X, most recently adding a more durable squared-off design and Ceramic Shield glass to the iPhone 12 for improved shatter resistance.