Several iPhone X Owners Experiencing 'Crackling' or 'Buzzing' Sounds From Earpiece Speaker
A limited but increasing number of iPhone X owners claim to be experiencing so-called "crackling" or "buzzing" sounds emanating from the device's front-facing earpiece speaker at high or max volumes.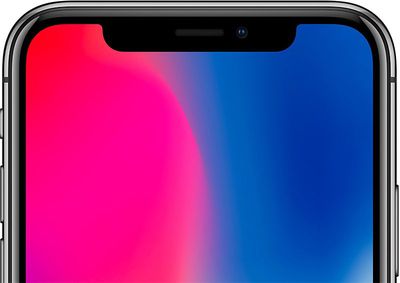 Over two dozen users have said they are affected in a MacRumors discussion topic about the matter, while similar reports have surfaced on Twitter and Reddit since the iPhone X launched just over a week ago.
On affected devices, the crackling sounds occur with any kind of audio playback, including phone calls, music, videos with sound, alarms, and ringtones. The issue doesn't appear to be limited to any specific iPhone X configuration or iOS version.
"Love the phone but I was wondering if anyone has had any issues with the speakers slightly sounding a little crackling whenever max volume," said one MacRumors forum member with the alias ShadowYYZ. "Noticeable on certain songs and even my ring tone which was bought from the iTunes Store."
For those unaware, the iPhone X's earpiece doubles as a speaker that combines with the traditional speaker at the bottom of the device to deliver stereo sound. Both the iPhone 7 and iPhone 8 series also have stereo speakers.
MacRumors hasn't been able to reproduce the issues described. Apple didn't immediately respond to our request for comment on the matter.
While the sounds could be the result of distortion, especially since they occur at higher volumes only, several users are convinced that there could be a bigger software or hardware issue affecting the earpiece.
"I listen to a lot of music on the speakers of the iPhone X and I noticed the slight crackle right away," replied another MacRumors forum member who goes by the username Benz63amg. "Since so many of us seem to experience this crackle then my assumption is that it's software related rather than hardware."
A few months ago, several iPhone 8 and iPhone 8 Plus owners experienced a similar "static noise" issue with the earpiece during phone calls. Apple acknowledged the issue and fixed it in iOS 11.0.2.
Since the crackling sounds on iPhone X don't appear to be limited to phone calls, it's unclear if the issues are related.
Apple has been replacing affected iPhone X units free of charge, according to customers who contacted the company. Apple also appears to be collecting diagnostic information so that its engineers can investigate the matter, as it routinely does with any potential software or hardware issues.
Like the green lines affecting some iPhone X displays, this is an isolated issue affecting a very low percentage of the millions of devices being manufactured. The majority of iPhone X owners do not appear to be affected.
If you experience this problem, we recommend booking a Genius Bar appointment with the Apple Support app or contacting Apple via phone, email, online chat, or Twitter to have your iPhone X replaced. Apple is known for providing good customer service, and it is often genuinely helpful in these situations.