Apple Releases iOS 11.1.2 With Fix for Unresponsive iPhone X Display in Cold Temperatures
Apple today released iOS 11.1.2, the seventh official update to the iOS 11 operating system. iOS 11.1.2 comes just one week after Apple released iOS 11.1.1, an update that addressed a pesky and widespread autocorrect bug.
The iOS 11.1.2 update can be downloaded for free on all eligible devices over-the-air in the Settings app. To access the update, go to Settings --> General --> Software Update.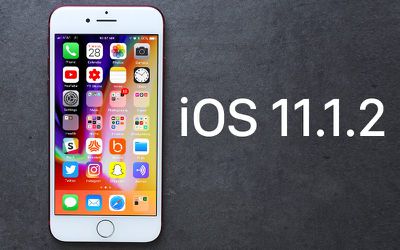 The iOS 11.1.2 update addresses bugs and issues that have been discovered since the release of iOS 11.1.1. According to Apple's release notes, the update addresses a bug that caused some iPhone X displays to become temporarily unresponsive when exposed to cold temperatures.
iOS 11.1.2 includes bug fixes for your iPhone and iPad. This update:
- Fixes an issue where the iPhone X screen becomes temporarily unresponsive to touch after a rapid temperature drop
- Addresses an issue that could cause distortion in Live Photos and videos captured with iPhone X
- Fixes an issue that could cause your device to restart after receiving a long notification in Arabic
iOS 11.1.2 comes as Apple works on the iOS 11.2 update, which introduces Apple Pay Cash, support for faster 7.5W wireless charging on iPhone X, 8, and 8 Plus, and several bug fixes and minor interface tweaks.
For more on iOS 11 and its updates, make sure to check out our iOS 11 roundup.