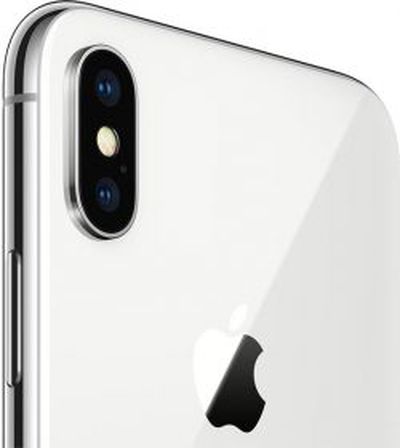 The 2016 iPhone 7 Plus was the first Apple smartphone to feature a dual lens camera, and this year's iPhone 8 Plus and iPhone X followed suit, improving upon last year's design with larger sensors and better signal image processing. The iPhone X also benefits from added optical image stabilization and larger aperture on the telephoto lens.
In what may come as a surprise to most casual snappers, the telephoto lens in Apple's dual camera isn't always activated when the 2x zoom is selected in the native Camera app. In some low light scenes, iOS opts to crop a wide angle image instead in an effort to obtain a better image with less noise and a lower likelihood of blurring.
With this in mind, Studio Neat designer Dan Provost recently conducted an experiment to see how much the telephoto lens in the iPhone X improves upon the one in the iPhone 7 Plus. To do this, he looked at how much light is required before an iPhone 7 Plus and iPhone X switches to the telephoto lens when the 2x zoom mode is selected. This would show Provost if the frequency of cropping an image is at all reduced in Apple's latest smartphone.

I placed an object (in this case, an old Rolleiflex camera) on a white backdrop, and flanked it on both sides with two LED studio lights. I set up the iPhone 7 Plus and iPhone X on tripods (using the Glif, natch) and positioned them to keep the framing as similar as possible. Then, starting from a completely dark room, I slowly raised the light levels and observed when the lens switched on each camera. The results are in the video below.
As the embedded video demonstrates, Provost discovered that the iPhone X switched to the telephoto lens much more quickly in his artificial low light scenes, requiring approximately 2 fewer stops of light before switching to the telephoto lens, compared to the iPhone 7 Plus.
"This is obviously great news, and speaks to how improved the second lens is after just one year," says Provost. "In my own use of the phone for the past couple weeks, it does indeed seem to be the case that I am very rarely presented with a 2X cropped image."
You can learn more about Provost's iPhone X low light photography experiment over on the Studio Neat website.