Apple doesn't often introduce new default ringtones for the iPhone, but with the launch of the iPhone X, the company has added a new "Reflection" ringtone that's exclusive to its new flagship device.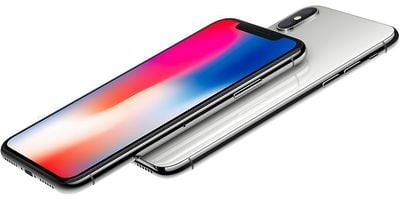 Reflection, with its soft, mellow twinkling sound, is the new default ringtone on the device according to Forbes' David Phelan, who has an iPhone X review unit.
It's called Reflection and it sounds great. Because it's new, I missed two or three calls before I realized I'd been listening to my own phone ring. I mention this because it's the default ringtone and so you might miss it, too.
Developer Guilherme Rambo shared the audio for Reflection on Twitter, and a reddit user dug into the iOS 11.1 code and made a downloadable copy that can be installed on non-iPhone X devices.
The iPhone X with the new Reflection ringtone is set to launch in just two days, on November 3.