iPhone 12: Best 5G Features You Might Not Know
The iPhone 12 and ‌iPhone 12‌ Pro come with a new squared-off design, XDR OLED displays, the A14 Bionic chip, and improved cameras. One of the most important features to come to the new iPhone lineup was 5G connectivity.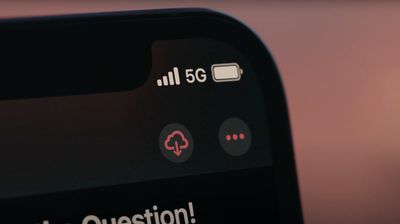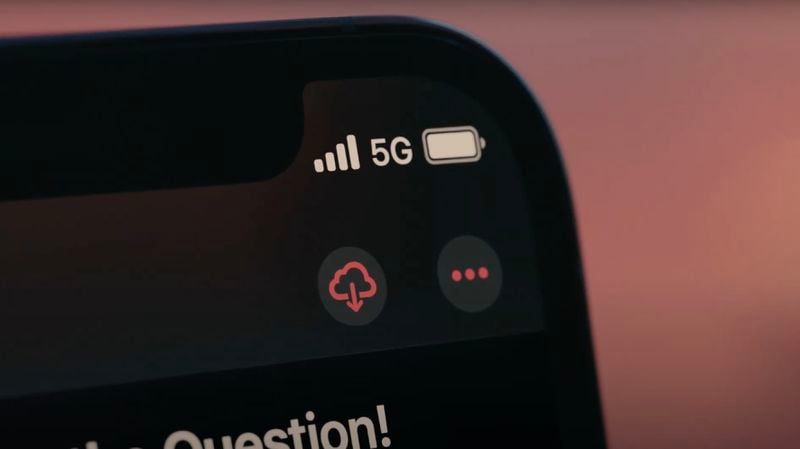 The ‌iPhone 12‌ and ‌iPhone 12‌ Pro are Apple's first devices to come with 5G. 5G on ‌iPhone‌ boasts much faster speeds for uploads and downloads, which can facilitate higher quality video streaming, more responsive gaming, real-time interactivity in apps, as well as FaceTime in high definition, and more.

Apple also says that the ‌iPhone 12‌ and ‌iPhone 12‌ Pro feature the most 5G bands on any smartphone to offer the broadest 5G coverage worldwide. This means that users can now use their own fast and secure 5G connection when away from home, reducing the need to connect to public Wi-Fi hotspots.
Other than a much faster internet connection, 5G unlocks a number of new, practical features on the ‌iPhone‌.

Smart Data Mode
The ‌iPhone 12‌ and ‌iPhone 12‌ Pro come with a new Smart Data mode to make the most of 5G connectivity without sacrificing battery life. Smart Data mode intelligently assesses 5G needs and accordingly balances data usage, speed, and power in real-time. By default, when you set up a new ‌‌iPhone 12‌‌ or ‌iPhone 12‌ Pro, the smart 5G mode is turned on.

The mode only uses 5G data when it will not significantly reduce battery life. Users can turn this mode off to use 5G all the time, or not at all.
For more information about how to change the data mode on the ‌iPhone 12‌ or the ‌iPhone 12‌ Pro, see our how-to guide.

Faster Personal Hotspot
Although the ‌iPhone 12‌ and ‌iPhone 12‌ Pro are the first devices to feature 5G, that does not mean that other devices cannot take advantage of 5G speeds. Using the Personal Hotspot feature, you can tether other devices, such as an iPad or MacBook, to your ‌iPhone 12‌'s 5G connection.
Personal Hotspot allows an ‌iPhone‌'s cellular data connection to be shared with other devices like a Mac over Wi-Fi, Bluetooth, or Lightning. Apple has improved its Personal Hotspot tethering feature to accommodate the faster speeds of 5G.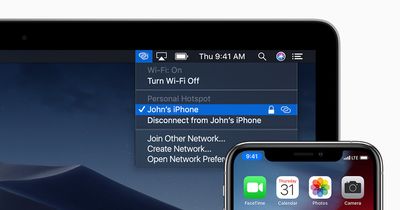 Specifically, ‌iPhone 12‌ and ‌iPhone 12‌ Pro can now tether using 5GHz Wi-Fi, compared to 2.4GHz Wi-Fi on previous iPhones. While 5GHz Wi-Fi is faster than 2.4GHz Wi-Fi, it has a more limited range, so Personal Hotspot speeds will vary based on the distance of a tethered device to the ‌iPhone‌.
The combination of ‌iPhone 12‌ models supporting higher-speed 5G networks and 5GHz Wi-Fi's higher maximum throughput paves the way for a much faster Personal Hotspot.

Download iOS Updates
Due to 5G's speed, Apple now allows users to download iOS software updates using 5G cellular data. To download iOS updates over 5G, users will have to enable the "Allow More Data on 5G" option.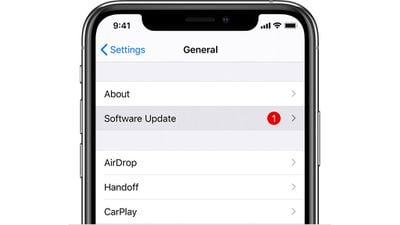 On all previous-generation iPhones, and on ‌iPhone 12‌ models that are connected to an LTE network, downloading iOS updates will still require a Wi-Fi connection, but now, iOS updates can be installed anywhere there is 5G coverage.

Faster mmWave in the U.S.
mmWave, the higher frequency version of 5G, is supported on all ‌iPhone 12‌ models sold in the United States, ranging from the iPhone 12 mini to the iPhone 12 Pro Max. ‌iPhone 12‌ models sold in all other countries and regions are limited to sub-6GHz bands for 5G.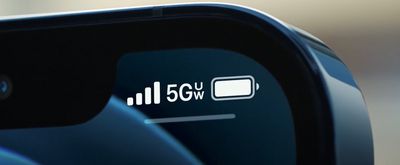 mmWave is a set of 5G frequencies that promise ultra-fast speeds at short distances, making it best suited for dense urban areas. By comparison, sub-6GHz 5G is generally slower than mmWave, but the signals travel further, better serving suburban and rural areas. In most countries that offer 5G, sub-6GHz networks are more common.
When in an area with suitable mmWave 5G coverage, users in the United States will be able to benefit from incredibly fast speeds. mmWave allows the ‌iPhone 12‌ to reach speeds up to 4Gbps, even in densely populated areas.
Whether it be downloading an iOS update on the go, or getting 5G speeds on other devices using a Personal Hotspot, it is clear that 5G is leading to new and improved ways to use a basic internet connection.
As coverage expands over time and 5G becomes more ubiquitous, the feature is set to have a profound impact on the usability of devices and digital services. At this early stage, Apple has implemented a range of practical improvements using 5G, and the feature is bound to improve and expand over time, making new experiences possible.