iPhone 12 'Pro Max' Model to Sport Unique High-End Features
The upcoming "iPhone 12 Pro Max" is anticipated to have a number of unique high-end features not found on any other iPhone, such as its screen size, LiDAR scanner, faster 5G, and (increasingly less likely) a higher display refresh rate.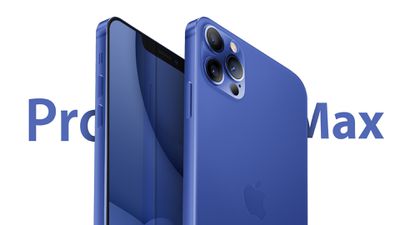 The iPhone 12 Pro Max is also expected to be the largest ever ‌iPhone‌, with a 6.7-inch display. Previously, the largest iPhones have been 6.5-inches in the ‌iPhone‌ XS Max and iPhone 11 Pro Max.
Leaks have suggested that the ‌iPhone 12 Pro Max‌'s 6.7-inch display could support a 120Hz refresh rate, but doubt has been cast on the feature arriving in the final product. Supposed PVT (production validation test) models indicated that the ‌iPhone 12 Pro Max‌ will be able to "alter the refresh rate from 120Hz to 60Hz in accordance to the content displayed on-screen," and have a resolution of 2788 x 1284 resolution with 458 pixels per inch. This model is also speculated to have Y-OCTA support, 10-bit color, and be XDR capable.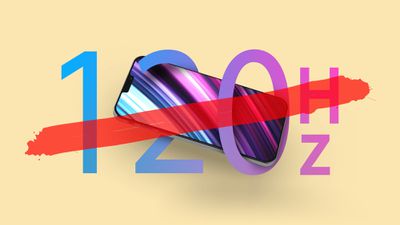 Other rumors have said that the device will not have a 120Hz display after a series of production setbacks. Instead, the feature could arrive in 2021 alongside the adoption of low-power LTPO displays and a variable refresh rate that preserves battery life. Adding a ProMotion display to the ‌‌iPhone‌‌ without the LTPO technology may result in an undesirable battery drain, although it is worth noting that the iPad Pro uses ProMotion without LTPO.
Supply-chain analyst Ming Chi-Kuo has said that ‌iPhone‌ 12 models will not support a 120Hz refresh rate due to battery life considerations, and could alternately arrive next year with LTPO.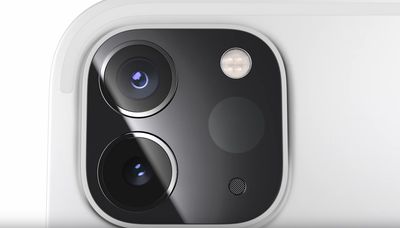 Moreover, the ‌iPhone 12 Pro Max‌ is widely believed to have a LiDAR scanner, which has otherwise only appeared on the 2020 ‌iPad Pro‌, for enhanced augmented reality and photography experiences. The same alleged PVT models used the LiDAR scanner for "assisted autofocus and subject detection for Video and Night Mode." Some rumors have proposed that LiDAR will be exclusive to the ‌iPhone 12 Pro Max‌ since it is a high-end feature.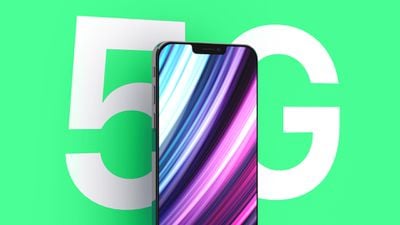 Rumors intimate that the ‌iPhone 12 Pro Max‌ will also be the only model to have faster mmWave 5G. Sub-6GHz 5G, which is the slower but more widespread form of 5G, is expected to be present on other new ‌iPhone‌ models. Only the largest ‌‌iPhone‌‌ in the lineup supposedly has the internal space to accommodate the antenna design needed to implement mmWave at this time, along with the larger battery needed for its higher power usage.
For more on what to expect from the 2020 ‌‌‌‌iPhone‌‌‌‌ models, be sure to see our dedicated roundup. Or read our quick summary of Ten Things to Know About the iPhone 12.
October Update: With no sign of the iPhone 12 lineup in September, the ‌iPhone‌ 12 will almost certainly be launching in October. Right now, October 13th is the most likely date.
The iPhone 12 Pro Max, however, may launch later than other ‌iPhone‌ models, according to reports from Digitimes and Bloomberg, due to production delays and a staggered launch. Either the 6.1-inch ‌iPhone‌ 12 and ‌iPhone‌ 12 Pro, or 5.4 and 6.1-inch ‌iPhone‌ 12 models are expected to launch first, with the high-end 6.7-inch ‌iPhone 12 Pro Max‌ to be among the last models to become available.
So if you want the Pro Max specific features, you may have a bit of wait still.