iPhone 12 is Coming Later Than You Think [Updated]
Apple has confirmed that the upcoming iPhone 12 will be delayed. Apple has historically held all of its modern ‌‌iPhone‌‌ unveilings during the first few weeks of September, with iPhones launching soon after for the most part, but this year, the release will be pushed back.
Although Apple announced an event on Tuesday, rumors have suggested that this event will not see the unveiling of the ‌iPhone‌ 12, and instead be dedicated to new Apple Watch and iPad models.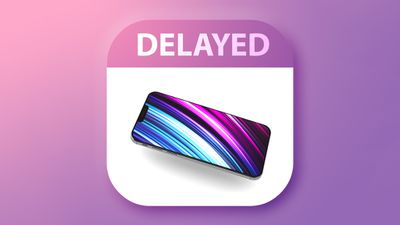 During an earnings call, Apple CFO Luca Maestri confirmed earlier this year that the new iPhones will be released later than usual. The statement remained vague about the exact release date, simply saying that the devices will be "available a few weeks later" than usual.
Apple analyst Ming-Chi Kuo warned earlier this year in an investors' note that this year's iPhones may launch outside of the normal timeline. He explained that this was due to changes to the antenna package made in early April and delays in qualification process services.
The Wall Street Journal said that Apple has slashed the number of iPhones that it plans to make in the second half of this year by as much as 20 percent due to mass production limitations. Apple has reportedly asked suppliers to build more than 45 million ‌iPhone‌ XR, ‌iPhone‌ 11, and iPhone SE units for the second half of 2020, as a way of shielding the company from the impact of delays to the ‌iPhone‌ 12.
Several Apple suppliers have also reported delays to the ‌iPhone‌ 12. Qualcomm has hinted that the ‌‌iPhone‌ 12‌ launch could be delayed past September, saying that there would be a "slight delay" of a "flagship phone launch" in the fourth quarter, which corresponds to when Apple typically releases new ‌iPhone‌ models. Broadcom, a company that makes components for the ‌iPhone‌, has similarly suggested some 2020 ‌‌iPhone‌‌ models could see a delayed launch this year.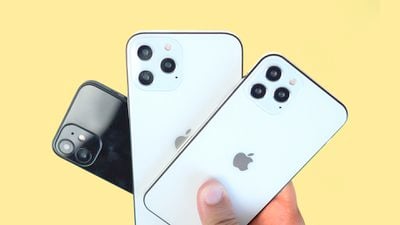 Apple has reportedly tried to cut delays aggressively, and is unlikely to postpone launch of the ‌‌iPhone‌ 12‌ until 2021, which was the situation it seemed to face towards the end of March.
Some reports have suggested that the ‌iPhone‌ 12 could be delayed by as much as two months, but it now seems more likely that the release date will be in October. Chinese supply chain sources have indicated that a late October timeframe is most likely.
It is unclear if all of the upcoming ‌iPhone‌ models will be delayed, or if some models will come out in September, while others launch in October or later. A DigiTimes report cites supply chain sources suggesting Apple could adopt a phased launch approach. While next week's event could see the announcement of the ‌iPhone‌ 12, it seems more likely to be at a different event next month.
There is precedent for a launch that is uncoupled from an announcement. In 2018, Apple debuted the ‌iPhone‌ XS, XS Max, and XR, with the two more expensive iPhones launching in September, and the ‌iPhone‌ XR arriving later in October. The ‌iPhone‌ X starting shipping as late as November in 2017. Apple may still unveil all of its iPhones in September, but launch the devices later than usual. Either way, it seems that the ‌iPhone‌ 12 will be delayed significantly compared to most years.
Update: According to display analyst Ross Young and leaker Jon Prosser, Apple may be delaying the more premium ‌iPhone‌ 12 Pro models in an effort to add a 120Hz display. Young speculates that the late-stage display issues facing the ‌‌iPhone‌ 12‌ Pro may be explained by 120Hz not being part of the original plans for the device. Apple may be delaying the ‌‌iPhone‌ 12‌ Pro release date until the 120Hz display is ready to ship.
Prosser has also supported claims that the ‌iPhone‌ 12 will launch in October, alongside new ‌iPad‌ models.