Hardware-Free WWDC Sets Stage for Busy Second Half of 2016
In the weeks leading up to WWDC 2016, multiple reliable sources indicated the opening keynote would be a no-hardware affair. And as it turned out, the focus of the event was unsurprisingly on software, including iOS 10, macOS Sierra, tvOS 10, and watchOS 3. So, when can we expect new Apple hardware?
Many products were at some point rumored to have a possible connection with WWDC 2016, including the next-generation Apple Watch, MacBook Pro, and Thunderbolt Display. Those that have been following rumors consistently, however, will know that the most of the products are actually expected in the second half of 2016.
The following roundup serves as a refresher of rumors we have heard up until this point.

Macs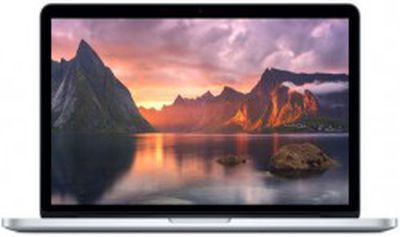 Apple last updated the 13-inch MacBook Pro in March 2015, followed by the 15-inch model in May 2015, with Force Touch trackpads, faster flash storage, longer battery life, and improved graphics. As our Mac Buyer's Guide indicates, that was around 400 days ago, leading many to believe that a refresh is overdue.
Prospective buyers were hopeful that Apple would surprise with a new MacBook Pro at WWDC 2016, despite the keynote being billed as a no-hardware affair, but the comapny delivered upon expectations and focused on software announcements only. So, when will the 2016 MacBook Pro be released?
Most rumors point towards a launch in the second half of 2016. KGI Securities analyst Ming-Chi Kuo said Apple will launch three new MacBook models by year's end: a thin and light 13-inch MacBook in the June-September quarter, and two thinner and lighter 13-inch and 15-inch MacBook Pro models in the September-December quarter.
Kuo said the 2016 MacBook Pro will feature a thinner and lighter form factor, Touch ID, and a new OLED touch bar positioned above the keyboard. Leaked photos of what appears to be the notebook's unibody revealed space for the OLED touch panel and four USB-C ports. The new MacBook Pro is also expected to adopt metal injection mold-made hinges, which are reportedly already shipping.
The new MacBook Pro lineup is also expected to feature faster Intel Skylake processors, USB-C ports with Thunderbolt 3, and possibly AMD's new 400-series Polaris graphics chips for the top-of-the-line model.

Concept: MacBook Pro with touch panel by visual designer Martin Hajek
Japanese website
Mac Otakara
recently threw a curveball into the rumors, however, as it reported that Apple will announce
new MacBook Pro and MacBook Air models
at some point this month. It said the new MacBook Air will arrive at retailers in August, but did not specify a release date for the new MacBook Pro.
At least two other supply chain reports have claimed that new 13-inch and 15-inch Mac notebooks of some kind will be unveiled around June, or shortly after, but it is difficult to tell if the websites are referring to the MacBook, MacBook Air, or MacBook Pro. Moreover, a thinner MacBook Pro could be confused with either the MacBook or MacBook Air lineups in the manufacturing stage.
The opportunity to announce new MacBooks at WWDC 2016 has also passed, further adding to the confusion. Apple could still make a non-WWDC announcement in June by way of press release, as was the case with the new 12-inch MacBook in April, but that would historically indicate only minor updates. The 2016 MacBook Pro, by contrast, is expected to be the biggest update to Apple's pro-level notebook since thinner Retina display models launched in 2012.
A recent report said Apple is planning changes of some kind to its MacBook lineup that could debut "over the coming weeks," but it is unclear if the plans involve new hardware, a spec bump, or simply price adjustments.
The fact that multiple launch dates have been rumored could imply that Apple is planning a staggered launch of its 2016 Macs. The 13-inch MacBook Pro could debut first, given that metal injection mold-made hinges are allegedly shipping for that model, followed by the 15-inch MacBook Pro.
Apple's desktop Macs are also candidates for updates in the second half of 2016. The Mac mini, which has not been updated since October 2014, typically uses the same CPUs as the 13-inch MacBook Pro, so Apple could feasibly release a Skylake-based model that includes USB-C ports with Thunderbolt 3.
Meanwhile, the Mac Pro is long overdue for an update, having been last refreshed with its current trash can design in December 2013. Possible updates could include Intel Skylake processors, AMD Polaris graphics, and USB-C ports with Thunderbolt 3. Similar updates could also come to the iMac lineup, but Apple may wait until Intel Kaby Lake processors launch in late 2016.

iPhone and Apple Watch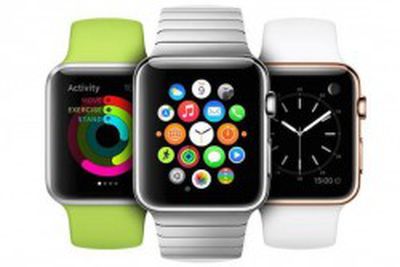 The original Apple Watch launched in the U.S. and other first wave launch countries on April 24, 2015, or nearly fourteen months ago.
Given that the iPhone is typically refreshed each September, or every twelve months, some expected that the Apple Watch would have been updated by WWDC 2016 at the latest.
At least some of that hope was driven by infamous Apple analyst Brian White, who made the rather outlandish prediction that a 20% to 40% thinner Apple Watch 2 could debut at WWDC 2016. That obviously did not happen, which is unsurprising given that multiple reliable sources have pointed towards a launch in the second half of 2016.
More reliable KGI Securities analyst Ming-Chi Kuo issued a research note in April that said the Apple Watch 2 will enter mass production in the third quarter of 2016, in line with a fall launch alongside the iPhone 7. He said the Apple Watch 2 will mainly feature spec improvements, akin to an "S" model iPhone, with larger changes to the form factor design not occurring until 2017.
That launch timeframe was recently corroborated by a supply chain report that said the Apple Watch 2 will debut later in 2016, with Apple already increasing chip and component orders for the device. Last year, Cowen and Company analyst Timothy Arcuri also said a thinner Apple Watch 2 will launch in mid- to late-2016.
The new Apple Watch could feature a FaceTime video camera, expanded Wi-Fi capabilities, and cellular connectivity, while new models and bands are always a possibility. The device will reportedly be assembled by Quanta Computer, and possibly either Inventec, Wistron, or Foxconn. Internal components will allegedly be sourced from TSMC, Samsung, and others.
Apple has been pushing iPhone and Apple Watch sales together, so updated models of each device launching in tandem would be appropriate. Last October, Apple even offered a rare in-store promotion that offered customers $50 off select Apple Watch models with the purchase of any new iPhone. The promotion was oddly limited to select Apple retail stores in California and Massachusetts.
Apple is widely expected to announce the iPhone 7 and iPhone 7 Plus in September. The smartphones are expected to retain an iPhone 6s-like design, sans a 3.5mm headphone jack. This year's new features could include a faster Apple A10 processor, waterproofing, repositioned antenna bands, and faster LTE and Wi-Fi. A dual-lens camera and 3GB of RAM may also be exclusive to the iPhone 7 Plus.
The addition of a Smart Connector, stereo speakers, a touch-sensitive Home button, and a new Deep Blue color option have also been rumored, but it is not entirely clear which features are destined for the iPhone 7 series, no longer planned, or reserved for the alleged OLED-based iPhone with glass casing in 2017.
In terms of the Apple Watch, it is worth considering that it has still been available for less than one year in all but nine countries, with the staggered rollout concluding in February 2016. That is typical, but the Apple Watch took much longer to expand worldwide compared to recent iPhones. For that reason, and to avoid upgrade exhaustion, Apple may be opting for an elongated product cycle.
Apple Watch Release Dates
• April 24: Australia, Canada, China, France, Germany, Hong Kong, Japan, U.K., U.S.
• June 26: Italy, Mexico, Singapore, South Korea, Spain, Switzerland, and Taiwan
• July 17: The Netherlands, Sweden, and Thailand
• July 31: New Zealand, Russia, and Turkey
• September 25: Austria, Denmark, and Ireland
• October 9: Belgium, Finland, Norway, Luxembourg, and Poland
• October 16: Brazil and Colombia
• October 22: Saudi Arabia and United Arab Emirates
• October 23: Chile, Philippines, and South Africa
• November 6: India
• January 5: Malaysia
• January 29: Czech Republic, Hungary, and Portugal
• February 11: Bahrain, Israel, Kuwait, Oman, and Qatar
• February 12: Greece

iPads

Apple released a 9.7-inch iPad Pro in March 2016 as the successor to the iPad Air 2, while the 12.9-inch model likely remains in the middle of its product cycle, so updates to either tablet are unlikely in the foreseeable future.
The wild card is the iPad mini, which was last updated in September 2015 with an iPad Air 2-style redesign and could be updated again in the fall, if not discontinued entirely. Apple sometimes debuts new iPads in October.

Thunderbolt Display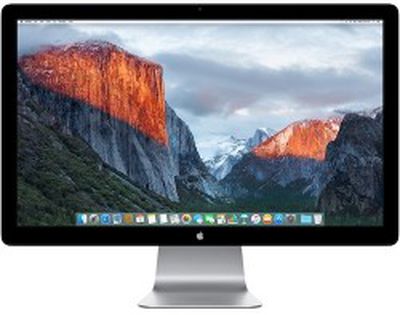 Thunderbolt Display rumors regained momentum when in-store availability of the display became depleted at several Apple Stores in the U.S., U.K., and Canada just over two weeks ago. The in-store stock shortage naturally stirred speculation that Apple could possibly announce an updated Thunderbolt Display at WWDC 2016, but no product refresh was announced on stage.
Nevertheless, the Thunderbolt Display is overdue for an update. The standalone display has not been updated since it began shipping in September 2011, even though Apple could have released a new model with USB 3.0, Thunderbolt 2, and a tapered iMac-style design as early as 2013. Nowadays, the 27" Retina 5K iMac could be the basis for a corresponding 5K Thunderbolt Display.
A 5K Thunderbolt Display could feature a high resolution of 5,120×2,880 pixels, USB-C ports for connecting Thunderbolt 3 peripherals, and possibly an ultra-thin design resembling the latest iMacs. Apple could also release a 4K Thunderbolt Display, but supply chain considerations make that less likely.
Just hours before the WWDC 2016 keynote, Apple removed Personal Pickup, a web-based tool for checking in-store availability of Apple products, from the Thunderbolt Display product page in the U.S., U.K., Australia, Canada, France, Germany, Singapore, and other countries. The tool still remains unavailable, but there is currently no other evidence to suggest a Thunderbolt Display refresh is incoming.

Other Products

There is also an outside chance of a next-generation Apple TV with a faster CPU and heat-dissipation solution. The updated model could be positioned as an Amazon Echo and Google Home competitor with upgraded Siri capabilities.
AirPort Extremes and AirPort Time Capsules were also recently out of stock at Apple retail stores in the U.S., with Personal Pickup temporarily removed, prompting speculation that new models could be incoming. Availability has since returned to normal, but the Wi-Fi base stations have not been updated since 2012-13.