Production of Faster Apple TV 5 Rumored to Begin in Early 2016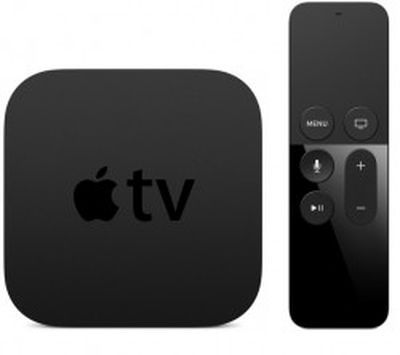 Apple will begin trial production of a fifth-generation Apple TV in December 2015, with supplier Quanta Computer ramping up volume production in the first quarter of 2016, according to Taiwanese website DigiTimes.
The report, citing "sources from Taiwan-based supply chain makers," claims the next-generation Apple TV will feature a new CPU that will "dramatically improve the device's hardware performance."
Apple will also reportedly adopt a "heat-dissipation solution" in the streaming box to handle the faster CPU, but it remains unclear how that would differentiate from the large heat sink in the fourth-generation Apple TV. The report adds the next Apple TV will also gain unspecified "new functions."
The report does not provide a release timeframe for the fifth-generation Apple TV, but it is unlikely to be soon given that Apple just released the fourth-generation Apple TV in late October. Apple beginning volume production in early 2016 would seemingly make a mid- to late-2016 launch possible.
DigiTimes has a mixed track record at reporting on Apple's upcoming product plans, so this rumor should be treated with caution until or unless other reports substantiate these claims in the weeks and months ahead.