Apple to Release iPhone With Glass Casing and AMOLED Screen in 2017
KGI Securities analyst Ming-Chi Kuo has issued a new report that again predicts Apple will switch to non-aluminum casing, with glass being the most likely candidate, for the majority of new iPhone models starting in 2017. If accurate, the design change would not apply to the iPhone 7 expected to launch this September.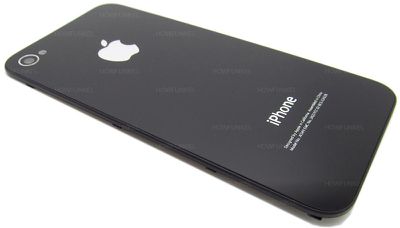 Specifically, Kuo believes that in order to differentiate iPhone from an increasing number of competing aluminum smartphones, Apple will return to iPhone 4s-like glass casing next year to allow for an all-new form-factor design. The switch would allow Apple to again "enhance the competitiveness" and innovation of iPhone.
If iPhone 7 still uses an aluminum casing in 2016, it will be the fifth year in a row that iPhone has done so, which means there is no longer a feeling of freshness to appeal to consumers. Also, a lot of Apple's (US) competitors are also adopting aluminum casings, which means iPhone no longer has a clear edge due to a lack of differentiation. On expectations that iPhone shipments will decline in 2016, we believe Apple will be more strongly motivated to use non-aluminum casings in 2017 in a bid to enhance the competitiveness of iPhone by offering an all-new form-factor design.
The oft-reliable analyst adds that the ratio of new iPhone models using aluminum casing will likely drop from 100% currently to 40% or less, indicating that some aluminum-based iPhones will likely remain available for at least the short term. This could be older models like the iPhone 6s and iPhone 6 series.
Kuo notes that some investors are concerned that glass casing would be too heavy or fail a drop test. However, the analyst believes that a return to glass casing will not be problematic for Apple, and the added weight in particular could be offset by the switch to lighter AMOLED screens in 2017.
Apple already uses glass casing for iPhone 4/ 4S, and non-Apple brands have also been using glass casings. We therefore think a drop test will not be problematic for glass casing. A glass casing may be slightly heavier than an aluminum one of the same thickness, but the difference is so small that the use of the thinner and lighter AMOLED panel will compensate for that.
Multiple sources have claimed that Apple will release an OLED-based iPhone as early as 2017, with possible suppliers eventually including Samsung, LG Display, AU Optronics, Japan Display, Foxconn-owned Sharp, and others. Kuo said at least one model could have a 5.8-inch OLED screen with curved glass casing.