Apple Watch 2 Said to Feature FaceTime Camera, Expanded Wi-Fi Capabilities and New Models
Apple is planning a second-generation Apple Watch with new features including a front-facing FaceTime video camera, expanded Wi-Fi capabilities and possibly additional models based on new materials, according to 9to5Mac. The report claims the so-called "Apple Watch 2" is likely to be introduced in 2016 following the release of WatchOS 2 and native Apple Watch apps in the fall.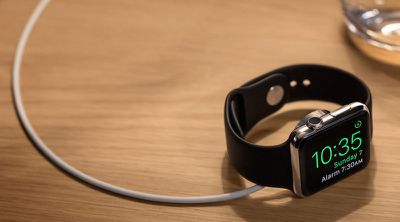 The new FaceTime camera will reportedly be built into the Apple Watch's top bezel and enable users to make and receive FaceTime calls on their wrists. Apple previously announced at WWDC that WatchOS 2 will have a new FaceTime Audio feature for Wi-Fi-based calling, and the new software also enables Apple Watch users to answer or reject FaceTime video calls through a paired iPhone.
A new Wi-Fi chip inside the Apple Watch 2 will expand the wrist-worn device's iPhone-free Wi-Fi capabilities for basic tasks, possibly including text messaging, emailing and up-to-date weather data. The new wireless chipset will also enable Find my Watch for tracking a lost, stolen or misplaced Apple Watch using Wi-Fi router triangulation technology as opposed to GPS.
Despite gaining several new features, the Apple Watch 2 will likely have similar battery life as the original model. The report claims that Apple has conducted market research and determined that, despite early concerns, most customers are satisfied with their Apple Watch's battery life, allowing Apple engineers to focus their efforts on other areas besides battery improvements.
Apple is also said to be exploring different Apple Watch variations beyond the Sport, Watch and Edition models currently available, in an effort to attract customers at price points between $1,000 and $10,000. The report claims it is possible, but not certain, that Apple may release new Apple Watch models based on metals such as titanium, tungsten, palladium or platinum.