Intel's 'Kaby Lake' Processors Still on Track for Late 2016 Launch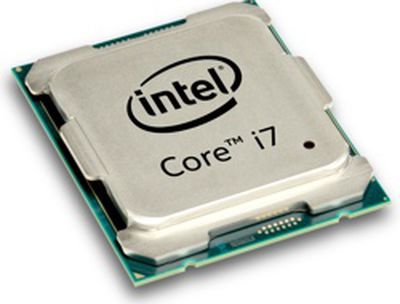 Intel's next-generation Kaby Lake processors are still on track for a late 2016 launch and are set to enter production by the end of this quarter, according to an announcement made by Intel at Computex.
Earlier this year, Intel announced it was no longer adhering to its "tick-tock" processor release cycle, which saw it alternating between shrinking chip fabrication processes and building new architectures each year. Kaby Lake, rather than being built on a smaller process, will be the third member of the 14-nanometer family after Broadwell and Skylake, and is the successor to Skylake.
Kaby Lake is considered a semi-tock with optimized microarchitecture. It supports Thunderbolt 3 and native USB 3.1, but it will not feature support for DisplayPort 1.3, so Macs with Kaby Lake chips will remain unable to drive 5K displays over a single-stream cable. According to Intel, Kaby Lake will feature advancements in performance, battery, and media capabilities.
Intel's last two chip releases were plagued with delay after delay, which is likely the reason why the company decided to move away from its long-running tick-tock policy. Several of Apple's Macs, including the Retina MacBook Pro, have been impacted by Intel's chip delays over the last few years with unusual update cycles and long periods of time between updates.
With Kaby Lake chips set to debut in late 2016, it is possible refreshed Macs released late in the year could take advantage of the new processors, depending on when Kaby Lake chips appropriate for each Mac launch. iMacs, for example, are likely to be refreshed in the later months of 2016, and recent rumors have also suggested we won't be seeing a refreshed Retina MacBook Pro until the fourth calendar quarter of the year.
Intel is also beginning production on entry-level Apollo Lake processors, also set to launch before the end of the year. Apollo Lake is designed for Atom-based notebooks like all-in-one machines and tablet PCs.