In macOS Monterey, Apple brings several enhancements to its FaceTime video and audio calling platform, including new visual and audio effects to improve your call experience.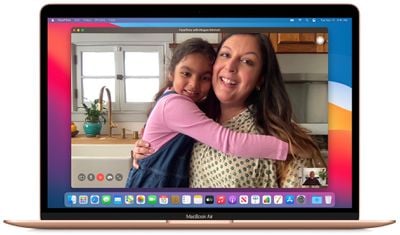 One of the audio features is Wide Spectrum mode. This microphone mode brings every single sound into your call, making it ideal for when you want the other person to hear everything that's happening in the space you're in.
Here's how to enable it on Macs running macOS Monterey or later.
Launch the FaceTime app and initiate a video or audio call.
Once you're connected on the call, click the Control Center icon in the right-hand side of the menu bar.


Click Mic Mode.


Select Wide Spectrum mode.

To disable Wide Spectrum and use Standard or Voice Isolation mode (which blocks out background noise) simply repeat the above steps and choose one of the different options in the last menu.