What to Expect at Apple's September 2019 Event: New iPhones, Apple Watch Models, Services Updates and More
Apple will hold its annual iPhone-centric event at the Steve Jobs Theater on the Apple Park campus on Tuesday, September 10. This year's theme is "By innovation only," which is the line that was on the invitations sent out to members of the media in late August.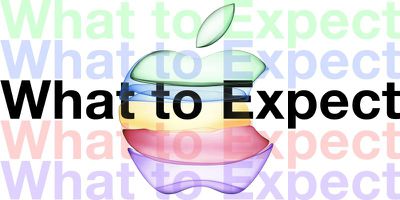 This year's event will feature new iPhones with some of the best camera improvements that we've seen from Apple in years, Apple Watch models in new materials, and perhaps some other hardware and services updates. Below, we've outlined everything that we're expecting to see or might see at Apple's 2019 event.
2019 iPhone Lineup
The 2019 iPhone lineup is going to look a lot like the 2018 lineup, with Apple planning to continue offering three iPhones in 5.8, 6.5, and 6.1-inch sizes.
The former two devices, which are successors to the ‌iPhone‌ XS and XS Max, will have OLED displays, while the ‌iPhone‌ XR successor will continue to feature an LCD display to keep costs lower.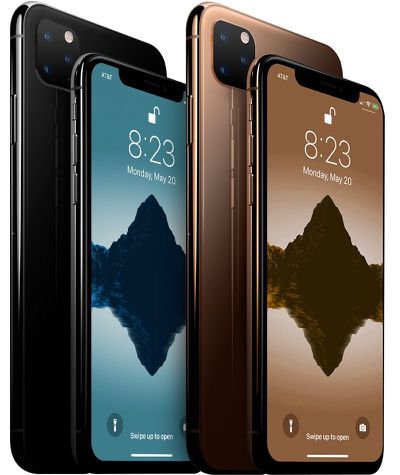 We don't yet know for sure what Apple is going to name its newest iPhones given the names of the previous-generation devices, but "‌iPhone‌ 11" and "‌iPhone‌ 11 Pro" are names that have been speculated for two of the devices.
According to Bloomberg, while the upcoming iPhones will look similar to the current models, they're going to be made from a more shatter resistant glass that's also matte instead of glossy. When it comes to the ‌iPhone‌ XR, it may be available in new colors, including lavender and green.


Better waterproofing is expected, which will also make the new iPhones more durable, and there is one significant design update and feature revision -- the rear cameras.
The next-generation ‌iPhone‌ XS and XS Max will feature triple-lens camera setups in a square-shaped camera bump. The camera setup is said to include a 12-megapixel telephoto lens, a 12-megapixel wide-angle lens, and a new 12-megapixel super wide-angle lens.
The three camera system will bring significant improvements to photo quality, especially in low lighting situations, and it will allow for photos that are more zoomed out, aka with a larger field of view.

Note: The final camera design is expected to be more subtle than depicted here, with a bump that better matches the rear color of each ‌iPhone‌.


The ‌iPhone‌ XR isn't getting a triple-lens camera, but it will be upgraded with a dual-lens camera that features a wide-angle lens and a telephoto lens, much like the current ‌iPhone‌ XS. Though it has a dual-lens camera, Apple is still giving the XR a square-shaped camera bump so it will match up with the other 2019 iPhones.
Apple could bring a low light mode that would compete with the Night Sight feature available on Google devices, and there will be neat features such as an option to expand a photo in a situation where a key element got cut out thanks to that new super wide-angle lens.
Rumors suggest new video recording capabilities in the works, with Apple aiming to introduce a feature that will let users retouch, apply effects, alter colors and crop video right in real-time as it's being recorded.
The front-facing TrueDepth camera system is going to be largely the same and the notch isn't going to shrink down this year, but Apple is rumored to be adding a new flood illuminator and
Face ID
sensor upgrades that will allow the ‌iPhone‌ to capture a wider field of view. This will let the ‌iPhone‌ be unlocked with ‌Face ID‌ even when laying flat on a table.
You might have heard rumors about Apple Pencil support for the 2019 iPhones, but those rumors were all from sketchy sources and it's not a feature that we're expecting this year.
There are, however, quite a few new features that are coming that are worth highlighting. Bilateral wireless charging, which Samsung phones already have, will let a 2019 ‌iPhone‌ charge another Qi-based device, such as the AirPods. So you can use your ‌iPhone‌ to charge up your Wireless AirPods case, transfer power between two iPhones, or charge the Apple Watch.

‌iPhone‌ rendering with new Apple logo placement by Ben Geskin


Apple logos on the new iPhones are expected to be relocated towards the center of the device, which is a departure from the current location more towards the top. The new placement is meant to be used as a guide for where to place the AirPods and Apple Watch for the bilateral charging feature.
Bigger batteries are coming, which could mean longer battery life, but that extra battery could also be eaten up by the new triple-lens camera system. We'll have to wait and see, but rumors suggest the next-generation ‌iPhone‌ XS could have a 3,200mAh battery, while the ‌iPhone‌ XS Max successor could have a 3,500mAh battery. The next ‌iPhone‌ XR is rumored to have a 3,000mAh battery.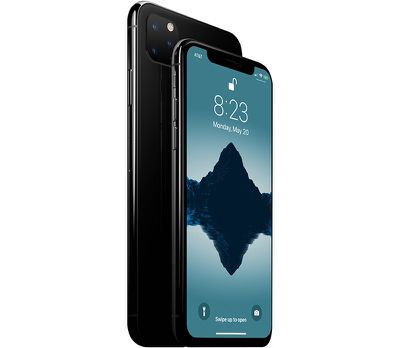 Ultra-Wide Band support may be added to bring improvements to indoor positioning and navigation, and the new iPhones are expected to support the faster Wi-Fi 6 specification (802.11x).
The next ‌iPhone‌ XR may feature 4GB RAM up from 3GB, and it could also get 4x4 MIMO for LTE speeds that match the current XS and XS Max. Dual Bluetooth audio connection support for connecting two pairs of Bluetooth headphones to a single device is rumored too.
When it comes to the processor, the 2019 iPhones are expected to use A13 chips from TSMC. Chip upgrades bring improved performance and efficiency, and the A13 will be no different. Apple is also rumored to be adding a new "AMX" or "matrix" co-processor for handling some math-heavy computing tasks perhaps for augmented reality or some of the new camera capabilities.
3D Touch
is rumored to be going away in 2019, which means the new iPhones will work like the ‌iPhone‌ XR. Long presses and haptic feedback will replace current ‌3D Touch‌ gestures.
There were some early rumors suggesting Apple might use a USB-C port instead of a Lightning port in the new iPhones, but later rumors have solidified around a Lightning port, so don't expect port changes this year.
We still may be getting something USB-C related in the form of a new 18W USB-C power adapter and USB-C to Lighting cable that would enable fast charging right out of the box.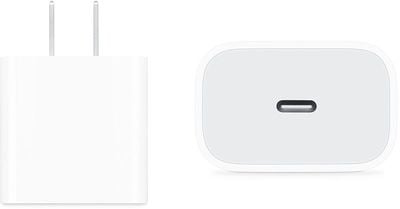 Apple's 18W USB-C power adapter for

iPad

, which could be expanded to ‌iPhone‌


There have been some rumors indicating Apple is finally ready to upgrade from that 5W power adapter and provide fast charging capabilities without the need to buy extra accessories, but this rumor isn't a sure thing.
For more details on what to expect from the 2019 iPhones, along with more images of renderings, part leaks, and dummy models that have surfaced over the last several months, make sure to check out our 2019 iPhone roundup.

New Apple Watch Models
We've heard little about the new Apple Watch models expected in 2019, so this may not be the most exciting year for the Apple Watch.
There have been hints that new titanium and ceramic models are in the works, but beyond that, rumors have indicated that changes will be minor.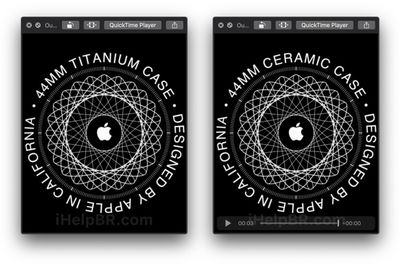 We can probably expect an S5 processor that brings speed and efficiency improvements if new Series 5 models are announced, but beyond that, we don't know if there are any other notable new features coming this year.
For more on the Apple Watch, you can check out our Apple Watch roundup.

Software Updates
New versions of iOS (and now iPadOS), macOS, watchOS, and tvOS have been in beta testing since their debut at WWDC in June, and these updates could see a release not too long after Apple's event.
In fact, Apple typically provides golden master versions of new software following its September event, with the software launch coming just ahead of when new devices release.


With an event on September 10, we're expecting pre-orders on September 13 and a launch on September 20. Software releases typically happen two days before when new iPhones are released, so iOS 13, iPadOS, tvOS, and watchOS could see a launch on September 18. Catalina could also come at that time, but Apple occasionally releases its Mac software a bit later.
Details on all of the features included in the fall 2019 software lineup can be found in our roundups: iOS 13, iPadOS 13, watchOS 6, macOS Catalina, and tvOS 13.

Details on Upcoming Services
Apple Arcade, Apple's upcoming subscription gaming service, is set to launch this fall and it's likely we'll hear more about it, including a price point and a launch date.
Apple Arcade will let Apple users access over 100 games on ‌iPhone‌, Apple TV, and Mac with one monthly price and no additional in-app purchases. Dozens of developers are on board, and we're expecting the service to debut right around when new iPhones launch.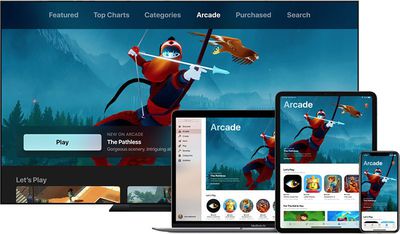 Apple TV+, Apple's upcoming streaming service for movies and television, is also set to launch this fall. We may hear more about it at the September ‌iPhone‌ event, with Apple potentially sharing new trailers, details, and information on price.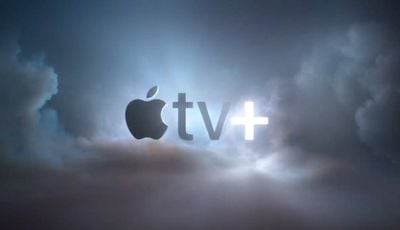 Right now, rumors suggest Apple TV+ is coming later in the fall, perhaps in November, but we still may get new information.

New Accessories
With the launch of new iPhones and new Apple Watch models, Apple always introduces updated iPhones cases to fit new devices and new Apple Watch bands in fall colors.
This year should be no different, and we're expecting to see new ‌iPhone‌ cases, Apple Watch bands, and perhaps new ‌iPad‌ covers to match.

Possibilities for Either September or October
iPad Pro
Apple is rumored to be planning to release refreshed versions of the iPad Pro in 2019 with updated cameras and processors. There have been some rumors indicating a three-lens camera system, but it's not clear if that's going to happen.
Major design changes are not expected for the 2019 ‌iPad Pro‌ update, and Apple is going to stick with the same 11 and 12.9-inch sizes.


For more on the ‌iPad Pro‌, make sure to check out our iPad Pro roundup.

10.2-Inch iPad
There's a new affordable ‌iPad‌ in the works to succeed the 9.7-inch ‌iPad‌, and this one is expected to measure in at 10.2 inches, so it may feature slimmer bezels.
‌Apple Pencil‌ support will be included, and it's expected to continue to use Touch ID instead of ‌Face ID‌. Right now, the 9.7-inch ‌iPad‌ costs $329, and Apple is expected to keep costs low.


Additional details on the 10.2-inch ‌iPad‌ can be found in our iPad roundup.

16-Inch MacBook Pro
Apple introduced new MacBook Pro models twice this year in both May and July, but it looks like we're getting a third 2019 MacBook Pro - a 16-inch model.
Rumors suggest the 16-inch MacBook Pro will feature much slimmer bezels than the 15-inch MacBook Pro, which will allow it to have a larger display in a body that's approximately the same size as the 15-inch MacBook Pro. So think slimmer bezels rather than a bigger body when it comes to the new MacBook Pro.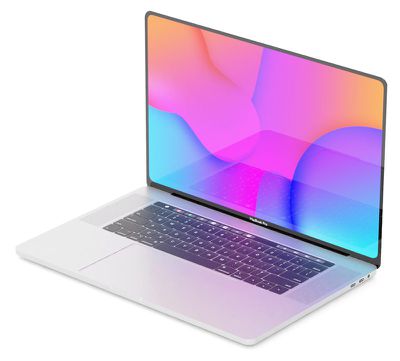 A mockup of a 16-inch MacBook Pro


The 16-inch MacBook Pro is expected to have an all new design, and the display could feature a 3072 x 1920 resolution. Most notably, the new MacBook Pro may have an all new keyboard that does away with the butterfly mechanism, swapping back over to a design based on traditional scissor switches.
Apple analyst Ming-Chi Kuo believes Apple has been working on this new keyboard for some time and plans to debut it first in the updated MacBook Pro. It is said to feature longer key travel and better durability thanks to the use of glass fiber to reinforce the structure of the keys.
Apple may be planning to use Intel's 9th-generation Coffee Lake Refresh chips in the 16-inch MacBook Pro, which are the same chips used in the high-end 15-inch MacBook Pro models.
The 16-inch MacBook Pro is not going to replace the 15-inch MacBook Pro and will instead be sold right alongside it, presumably as a higher-end option. Given that rumors suggest the new machine will not replace the current 15-inch models at this time, we can likely expect a high price point.

Apple TV
Code found in an internal build of iOS 13 references a new ‌Apple TV‌ 11,1 model, suggesting Apple is working on an updated ‌Apple TV‌. Little is known about the new device, but it could feature an A12 processor. There's no word on when we can expect a release, but it's possible this new ‌Apple TV‌ will debut at Apple's September event or later in October.

Apple Tags
Apple is working on an "Apple Tag" that would compete with products like Tile, offering up Bluetooth tracking for items like keys, wallets, cameras, and more. Apple Tags will integrate into the Find My app and will take advantage of offline tracking capabilities. There's no word on when the Apple Tag will launch, but it could come this fall.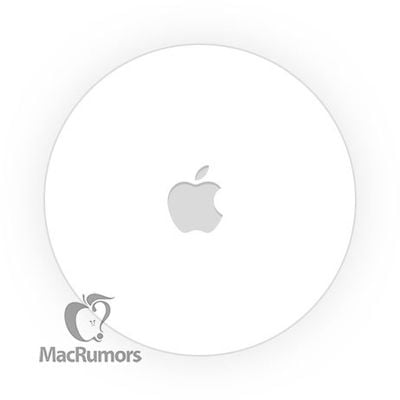 Apple analyst ‌Ming-Chi Kuo‌ says that the upcoming tags will feature ultra-wideband or "UWB" technology. Ultra-wideband is a short-range low-power radio technology able to provide more accurate indoor positioning than Bluetooth LE or Wi-Fi. With UWB, Apple's tags may be able to more precisely pinpoint the location of lost items.

Conclusion
Apple's 2019 iPhones will bring some of the most significant cameras changes that we've had in years, which is something to look forward to.
Promises of better waterproofing and better shatter resistance could make the new iPhones more durable than ever, and then there are some neat additional features like bilateral wireless charging to look forward to.
If Apple follows past ‌iPhone‌ schedules (and we've heard no hint of delays this year), pre-orders for the new iPhones could begin on Friday, September 13, and a launch could follow on Friday, September 20.

Live Coverage
The "By Innovation Only" event will kick off on Tuesday, September 10 at 10:00 a.m. Pacific Time. Apple will live stream the event on its event website and through the Events app on the ‌Apple TV‌.
For those who are unable to watch, MacRumors will offer live coverage both here on MacRumors.com and on our MacRumorsLive Twitter account, along with continuing coverage throughout the rest of September.