You Could See Your Doctor Using an iPhone 13 Soon: Here's Why
An iPhone 13 feature "will innovate patient eye care and telemedicine," according to a San Diego-based doctor who has found an unexpected use for one of the device's new abilities.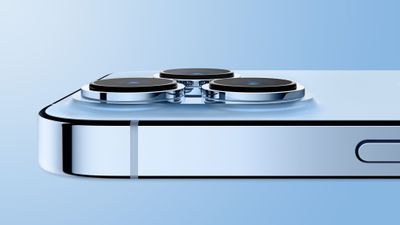 Detailed in a post on LinkedIn, opthalmologist and digital health specialist Dr. Tommy Korn explained that he has been using the ‌iPhone 13‌ Pro Max to take high-quality macro images of patients' eyes.
The ‌iPhone 13‌ Pro features a new macro photography and videography mode that uses the improved Ultra Wide camera to focus on a subject up to 2cm away. Photographer Austin Mann said that macro mode is "perhaps the strongest advancement in this year's camera system," effectively functioning "as a fourth lens" and is "not just an iterative increase."

Korn said that he is impressed with the feature and finds it useful to monitor patients' recoveries, such as when a resolving abrasion in a cornea transplant is healing, and shared images of the ‌iPhone 13‌ Pro Max being used with a patient.
The technology was much praised by other medical professionals in the post's comments, with another doctor claiming that the ‌iPhone 13‌ Pro Max camera could be "yet another way to impress, manage, nurture long-term relationships with our patients." Korn added that he is looking forward to seeing where the technology goes.