Apple's New Slate of Original Programming May Launch as Early as March 2019
Apple is on track to outspend Facebook and YouTube on original content for the launch of its TV series and movie platform, which could debut as early as March next year.
Additional details of Apple's aggressive push into original programming were revealed on Monday in a New York Times article titled Apple Goes to Hollywood. Will Its Story Have a Happy Ending?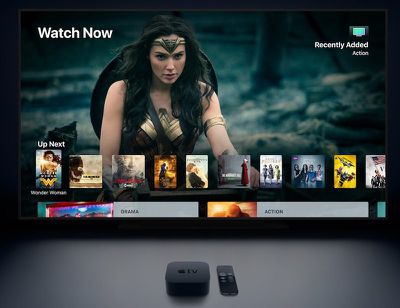 According to the report, Apple's strong brand name and its willingness to write big checks have quickly made it a top draw for show creators and stars. Furthermore, to underline its ambitions in the original content space, the company is said to be building a 128,000-square-foot headquarters for its new entertainment division in Culver City, California.
The location will likely be home to a 40-person team working on Apple Worldwide Video, whose portfolio of shows will include adult dramas, children's shows, and programming for Latin America and Europe. The planned rollout of the new slate of original content is expected to be sometime between March 2019 and summer 2019.
Last August it was reported Apple would spend $1 billion acquiring and producing original TV shows and Hollywood content over the next year. However, today's report suggests Apple will plough a lot more money into programming than that amount, having outbid Netflix in negotiations for some shows and exceeded Facebook's and YouTube's original content spend in recent months.
According to NYT, entertainment executives who met with Apple say the company is looking for TV shows that align with its "bright, optimistic" brand. That accords with previous rumors suggesting Apple wants to produce shows with broad appeal that are also inoffensive enough to be shown in an Apple Store. For example, Bryan Fuller, who was set to be the showrunner for Apple's upcoming "Amazing Stories" reboot, reportedly cut ties with the company after it requested family friendly content only. Today's report notes that Apple still hasn't found a replacement for Fuller.
Meanwhile, the delivery mechanism for the original content still remains unclear – the shows could be accessed through Apple's TV app or another standalone wrapper as part of a separate subscription streaming service.
Apple is known to have invested in at least 12 television shows so far. They include include a new animated TV series called "Central Park" an untitled morning show drama starring Jennifer Aniston and Reese Witherspoon (which is said to be still waiting on a script), an "Amazing Stories" reboot from Steven Spielberg, an untitled space drama from Battlestar Galactica creator Ronald D. Moore, a series written by "La La Land" creator Damien Chazelle, a Kristen Wiig comedy series, See, an epic world-building drama, Home, a docuseries focusing on incredible homes, "Little America," an anthology series from "The Big Sick" creators Kumail Nanjiani and Emily V. Gordon, Swagger, a drama based on the early life and career of NBA star Kevin Durant, and a psychological thriller produced by M. Night Shyamalan.
Additional detail on all of Apple's TV projects can be found in the original content section of our Apple TV roundup.