Apple Developing TV Show Starring Reese Witherspoon and Jennifer Aniston
Apple is developing a new TV show that will star Reese Witherspoon and Jennifer Aniston, according to The Hollywood Reporter. Described as a "morning show drama," the series will star Witherspoon and Aniston as morning talk show hosts, taking a look into the "cutthroat world" of morning TV.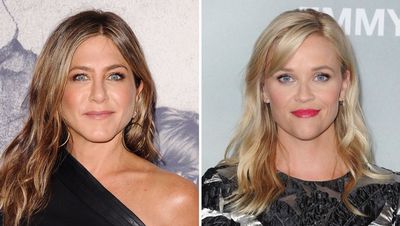 The show is described as an inside look at the lives of the people who help America wake up in the morning, exploring the unique challenges faced by the women (and men) who carry out this daily televised ritual. Brian Stelter's book Top of the Morning: Inside the Cutthroat World of Morning TV -- which was previously in development at Lifetime as a TV movie -- will provide additional background for the show, which is based on an original concept by Ellenberg.
Reports suggested Apple was in a bidding war for the Aniston/Witherspoon show back in September, and it appears the company won out over competitors like Netflix and Showtime. While there's no script available for the show at this time, Apple has inked a deal for two seasons, each with 10 episodes.
Aniston and Witherspoon will star, executive produce, and co-own the upcoming show alongside Media Res, the company that will produce it for Apple. The series is written by Jay Carson, known for his work on House of Cards.
The new morning show drama is Apple's second series that's currently in development. Apple in October inked a deal with Steven Spielberg's Amblin Television and Comcast's NBC Universal to create new episodes of sci-fi series "Amazing Stories." "Amazing Stories," created by Spielberg, originally ran on NBC from 1985 to 1987.
Apple so far has released two original television shows, "Planet of the Apps" and "Carpool Karaoke: The Series." Both of those shows aired exclusively on Apple Music, but it's not yet clear if Apple will also make its higher-profile content available solely on Apple Music or if it will also be accessible on iTunes.
Apple's push into original content is being led by former Sony executives Zack Van Amburg and Jamie Erlicht, who joined Apple back in June. Van Amburg and Erlicht, who helped produce shows like "Breaking Bad," "The Crown," and "Better Call Saul," are running Apple's video programming efforts on a worldwide scale under iTunes chief Eddy Cue. Apple has also made several other video hires in recent months as it aims to better compete with companies like Netflix and Amazon.