Apple Orders New 'Central Park' Animated Comedy From 'Bob's Burgers' Creator
Apple has picked up its first animated TV series, a new show called "Central Park" developed by Loren Bouchard, well-known for popular cartoon "Bob's Burgers."
According to Variety, the animated series is a "musical comedy" written by Bouchard, Josh Gad, and Nora Smith. It's said to tell the story of how a family of caretakers who live in Central Park in New York City end up saving the park and the world.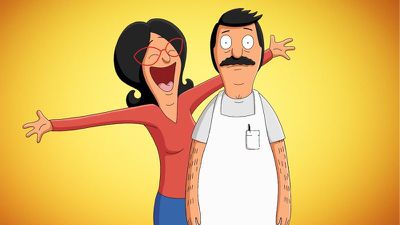 Apple has ordered 26 episodes of the show in total, split into two 13-episode seasons. "Central Park" is produced by 20th Century Fox and stars Josh Gad, Leslie Odom Jr., Titus Burgess, Kristen Bell, Stanley Tucci, Daveed Diggs, and Kathryn Hahn.
This marks the 12th known television show that Apple has invested in so far.
Other TV shows Apple is working on include an untitled morning show drama starring Jennifer Aniston and Reese Witherspoon, an "Amazing Stories" reboot from Steven Spielberg, an untitled space drama from Battlestar Galactica creator Ronald D. Moore, a series written by "La La Land" creator Damien Chazelle, a Kristen Wiig comedy series, See, an epic world-building drama, Home, a docuseries focusing on incredible homes, "Little America," an anthology series from "The Big Sick" creators Kumail Nanjiani and Emily V. Gordon, Swagger, a drama based on the early life and career of NBA star Kevin Durant, and a psychological thriller produced by M. Night Shyamalan.
Additional detail on all of Apple's TV projects can be found in the original content section of our Apple TV roundup.