Apple Orders Comedy Series Starring Kristen Wiig
Apple has placed an order for a 10-episode half-hour comedy show starring Kristen Wiig, reports Variety. The show is said to be based on the upcoming "You Think It, I'll Say It" short story collection by Curtis Sittenfeld.
Curtis Sittenfeld's book features 10 stories that "upend assumptions about class, relationships, and gender roles in a nation that feels both adrift and viscerally divided," according to its description on Amazon. It was created by Colleen McGuinness, who worked on "30 Rock," "Mercy," and "About a Boy."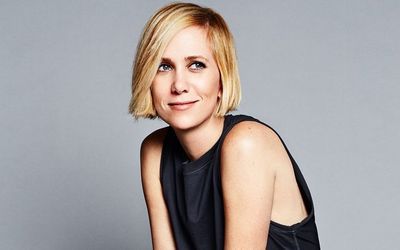 The television show will be Wiig's first regular role since leaving "Saturday Night Live" in 2012. Over the course of the last few years, Wiig has focused heavily on movies, starring in "Bridesmaids," "The Martian," and "Ghostbusters."
Wiig will serve as an executive producer on the comedy alongside Reese Witherspoon and Lauren Neustadter, with author Sittenfeld serving as a consulting producer.
The new Kristen Wiig comedy is the third show Apple is working on alongside Reese Witherspoon and her Hello Sunshine company. Witherspoon herself will star in an upcoming morning show drama alongside Jennifer Aniston, and she's also executive producing "Are You Sleeping," a psychological thriller starring Octavia Spencer.
Other TV shows in the works at Apple include Steven Spielberg sci-fi series "Amazing Stories," an untitled space drama developed by Ronald D. Moore, known for "Battlestar Galactica," "Home," a docuseries that will look at extraordinary houses, and "See," an epic world-building drama set in the future.
Apple is also said to be in a bidding war for a new sci-fi drama series penned by J.J. Abrams.