'Let's Talk iPhone' Rumor Roundup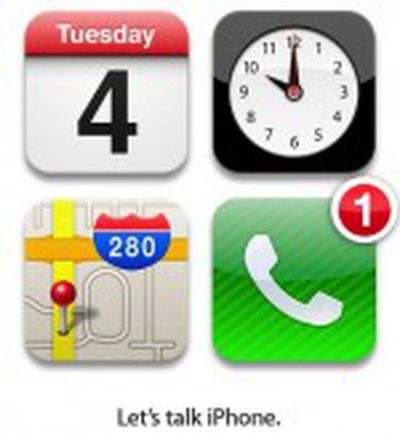 With Apple's "Let's Talk iPhone" media event set for tomorrow, we've put together this rumor roundup as a summary of major rumors that have been circulating in the lead-up to Apple's highly-anticipated iPhone introduction and the formal launch of iOS 5 and iCloud. The iPhone 4 is now nearly 16 months old, and the rumor mill has been in high gear trying to determine Apple's plans for its next-generation hardware.
iOS 5
There aren't too many surprises expected for iOS 5 tomorrow, as Apple offered an extensive preview of the next-generation mobile operating system at its Worldwide Developers Conference in early June. Apple has also posted a number of promotional materials for iOS 5, describing several of the over 200 new features included in the release.


One remaining question about iOS 5 is its public release date, which would need to come at or before the launch of the new iPhone hardware, as it will undoubtedly come preinstalled on those devices. Apple typically releases its major iOS updates to existing users a few days prior to the hardware launch, and some claims have pegged
Monday, October 10th
as a possible launch day. Officially, Apple has only said that iOS 5 will launch in the "fall".
Rumors of an announcement regarding some sort of partnership with Facebook have also been circulating, with some suggesting that tomorrow's event may see the launch of Facebook's iPad app, a revamped iPhone app, and Facebook's new "Project Spartan" HTML5-based tools. Others have also suggested that Apple may be looking to launch systemwide Facebook integration, similar to the Twitter integration already previewed for iOS 5. But a fresh report from Business Insider claims that no such Facebook announcement is planned for tomorrow.

iCloud

In conjunction with iOS 5, Apple is also preparing to launch its full suite of iCloud services, allowing users to seamlessly keep all of their content updated across their devices. Contacts, calendars, mail, apps, and books are all backed up to iCloud, with additional features providing syncing services for photos, documents, and music. Apple's new iTunes Match service will allow users to mirror their song libraries in iCloud for downloading to any iCloud-registered device.
Apple is said to have been working to try to secure international rights for iCloud music services ahead of tomorrow's event, looking to speed up rollout of the feature beyond the United States. In fact, we've heard that Canadian rights may already be in place.
iPhone 4 and 3GS
Over the weekend, photos of an "N90A" iPhone 4 allegedly surfaced from a Foxconn factory in Brazil, lending credence to claims that Apple will continue offering the iPhone 4 alongside any new iPhone hardware. Two entries for the N90A iPhone 4 have also appeared in Apple's inventory database, with speculation suggesting that they are 8 GB models in black and white.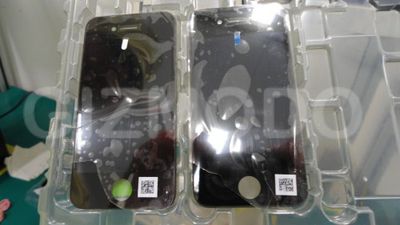 There have been scattered claims that Apple may be
retaining the iPhone 3GS
, perhaps offering it as a free device on contract. Rumors have also suggested that Apple could offer the iPhone 3GS off contract. In fact, we do know that Apple has started stocking stores with unlocked iPhone 3GS devices as of today. Apple had never previously supplied unlocked iPhone 3GSs in the U.S.
iPhone 4S/5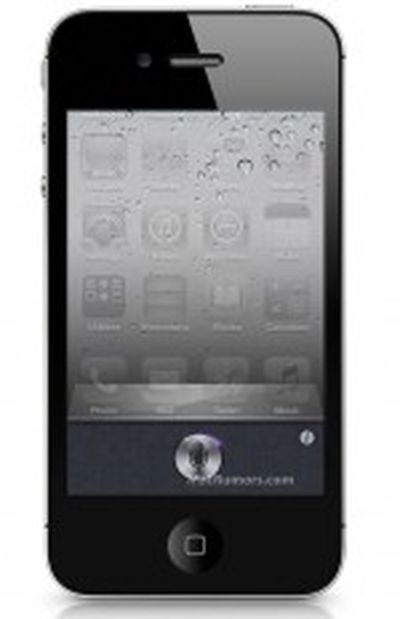 The iPhone 4S and iPhone 5 models are where most of the rumors have focused. Leaked case designs and rumors have been circulating for months that have suggested a tapered and redesigned "iPhone 5". Unfortunately, additional evidence for such a redesign has been scant with perhaps the exception of a Photo Stream icon that shared some resemblance to the design.
Instead, all of the leaked parts, SDK references, FCC ids, inventory part numbers, and even iTunes beta leaks have suggested the same thing – that Apple is planning on launching an iPhone 4-like design most likely to be called the iPhone 4S.
That's not to say we don't expect there to be significant under-the-hood upgrades in the so-called iPhone 4S design. An earlier breakdown of the rumors we compiled suggests an A5 processor, 1 GB RAM, 8-megapixel rear camera, GSM+CDMA, and HSPA+.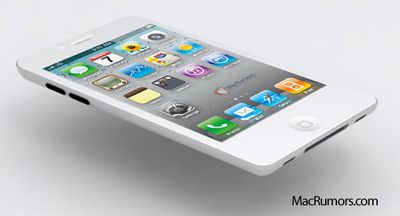 The tapered iPhone 5 design has been said to have been based on a lost prototype, so there may still be some chance that it will happen in the future.
In fact, one questionable rumor has even suggested that the tapered iPhone 5 will be announced as a Sprint exclusive. We find that hard to believe, however.
Assistant
The Assistant is where Apple is expected to make a big splash, finally launching technology it first acquired back in April 2010. Siri is believed to be the basis for Apple's new virtual assistant service which takes voice input and turns it into tasks. Users will be able to schedule events, find information, send SMS text messages, and more with their voices.
This video mockup shows the general workflow based on sources with actual knowledge of the new service. It is expected to be an iPhone 4S/5 exclusive feature.
iPod touch and iPod nano
The focus of Tuesday's event is clearly going to be the iPhone, but Apple is overdue in providing updates to its iPod touch line, updates that typically also happen in the fall. Rumors about new iPod touches have been very quiet. From what we've heard, a new white iPod touch, but little else is expected besides very minor updates to the black iPod touch and maybe the iPod nano.
Coverage
Apple will be holding its media event at 10 AM Pacific / 1PM Eastern. MacRumors has a countdown at the top of MacRumors.com leading to the event.
There will be no live video stream of the event, but Apple typically posts the final stream later in the day. If you'd like to wait until the stream is posted, you can follow our spoiler-free page.
We will have updates at MacRumors.com, and post live twitter updates via @MacRumorsLive with detailed coverage at @MacRumors. We will also compile a list of all the live blogging coverage as the time approaches.
As always, stay tuned for last-minute leaks and rumors as there are usually additional rumors leading right up to the event.