Apple Outs "iPhone 4S" Name in Latest iTunes Beta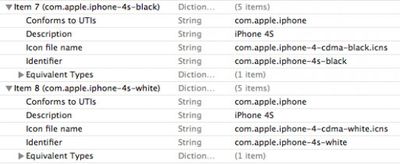 Apple has seemingly outed the "iPhone 4S" name in the latest iTunes beta released Friday, according to this screenshot (above) posted by 9to5Mac.
The screenshot shows specific mention of the "iPhone 4S" using the same image icon as the iPhone 4 CDMA. This suggests that the new iPhone will be called the iPhone 4S and will look identical to the Verizon CDMA iPhone 4 shown on the left: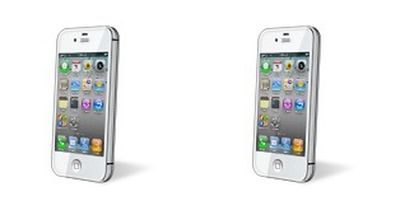 White CDMA iPhone 4 icon (left) vs. white GSM iPhone 4 icon (right)
It's possible that the image is only a placeholder, but all previous parts evidence has suggested that the new iPhone 4S will look nearly identical to the current iPhone.
Apple is holding its media event on Tuesday, October 4th where the company is expected to launch the new iPhone.
Update: Latest iTunes Beta has been pulled.
Update 2: It's now available again. There's some debate as to whether it was pulled at all, but the same version remains available now to download.
Update 3: So, the "iPhone 4S" reference first appeared in the iTunes Betas back in iTunes Beta 6.1 which was released on August 29th, 2011 -- a little over a month ago.