Sprint Commits to Buying $20 Billion Worth of iPhones, To Get Redesigned iPhone 5 Exclusively?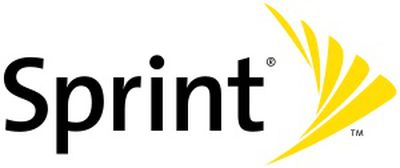 The Wall Street Journal reports
the Sprint is preparing to "bet the company" on the iPhone, agreeing to purchase 30.5 million units over the next four years regardless of whether they are purchased by customers or not. At a current average selling price of $655 for the iPhone, the agreement is a nearly $20 billion commitment for Sprint.
Mr. Hesse told the board the carrier would have to agree to purchase at least 30.5 million iPhones over the next four years—a commitment of $20 billion at current rates—whether or not it could find people to buy them, according to people familiar with the matter. In order to keep the price people pay for the phone low and competitive with rivals, Sprint would be subsidizing the cost of each phone to the tune of about $500, which would take a long time to recoup even at the high monthly fees iPhone users pay.
With a source calling the projected hit to Sprint's operating income "staggering", the company's directors agreed to the deal as an all-in gamble to give Sprint hopes of competing against AT&T and Verizon.
The report notes that such commitments aren't unusual for Apple's carrier partners, demonstrating the leverage Apple has gained with the iPhone. With multi-year deals carrying unusual provisions for increasing units over time, Apple is locking in carriers for the long haul in much the same way that it has sought to lock in component suppliers for its hardware.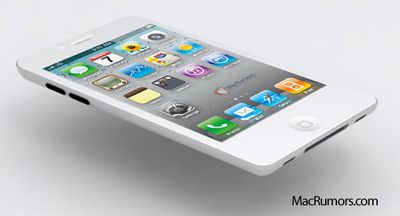 In the wake of the new report on Sprint's massive iPhone commitment, BGR separately reports that this development may lend weight to a claim it had heard that had previously seemed outrageous – that the iPhone 5 does indeed exist and that it will launch as a 4G WiMAX device as a Sprint exclusive.
I have been told that Sprint will be getting the iPhone 5 — yes the real iPhone 5, not the iPhone 4S — as an exclusive. And it will be a WiMAX device. AT&T and Verizon would launch the iPhone 4S and get the iPhone 5 sometime in the first quarter of next year as an LTE device. Globally, the iPhone 5 might be available as a 4G HSPA+ device.
The claim reportedly comes from an "incredibly solid" industry contact and is one which has seemed simply unbelievable. But with Sprint clearly betting the future of the company on the iPhone, it is at least possible that it may have gone to extreme lengths to make a staggering entrance to the iPhone market.
BGR's rumor record has been spotty over time, and it's hard to imagine Apple making this move. Still, we mention it for interest and discussion in the lead-up to tomorrow's media event.