Apple to Offer iPhone 3GS Free on Contract?
While much of the focus surrounding Apple's iPhone plans has been on the iPhone 4S/5 and the possibility of a low-end 8 GB iPhone 4, there have been a few suggestions that Apple could keep its iPhone 3GS around even longer in order to offer a handset available for free on contract. Despite being based on an over two year old design, the iPhone 3GS continues to be the second best-selling smartphone in the United States behind the iPhone 4, demonstrating that upfront device cost continues to be a major factor in customers' purchasing decisions.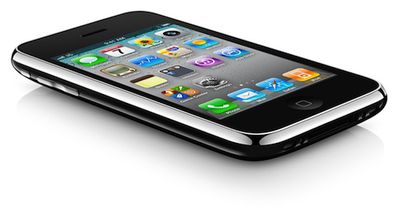 RBC Capital Markets analyst Mike Abramsky today issued a new research note outlining his expectations for Apple's iPhone event tomorrow. While many of his predictions are in line with existing thoughts regarding an HSPA+ iPhone 4S or 5 based on an A5 chip and maintaining existing price points with the possibility of a new 64 GB model also in the mix, he also predicts that Apple will continue offering the iPhone 3GS alongside the new hardware.
Abramsky outlined his rationale for such a move back in late June, and he continues to stand by his predictions of an iPhone 3GS offered for free on contract or $399 off contract in today's report.
We expect Apple to reduce the price of the prior iPhone 4 to $99 subsidized ($499 unsubsidized) and the iPhone 3GS to $0 subsidized ($399 unsubsidized, see 11/06/29 note for more detail and rationale); the prior iPhone 4 may be available only with 8GB memory.
We might have dismissed this report in the chatter leading up to the event, except MacRumors has also heard that Apple may indeed be keeping the iPhone 3GS around. We haven't heard anything on pricing, but it would likely only make sense as a free-with-contract option as outlined by Abramsky.