iPhones on iOS 12 Will Automatically Share Precise Location Data During 911 Calls in United States
Apple today announced that, starting later this year with iOS 12, iPhones will automatically share precise location data with first responders during 911 calls in the United States, helping to reduce emergency response times.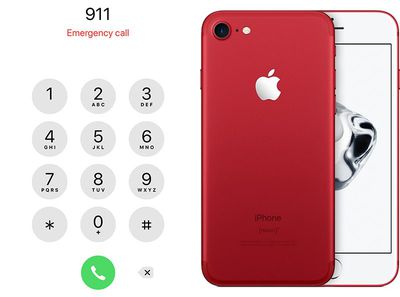 The new functionality will be powered by RapidSOS's IP-based data pipeline, which will quickly and securely provide 911 call centers with Hybridized Emergency Location data, which is determined based on proximity to cell towers and Wi-Fi access points, and on-device data sources like assisted GPS.
Apple said the location data will only be used for emergency purposes, and only accessible to responding dispatch centers during 911 calls.
"Communities rely on 911 centers in an emergency, and we believe they should have the best available technology at their disposal," said Apple CEO Tim Cook, in a prepared statement. "When every moment counts, these tools will help first responders reach our customers when they most need assistance."
The current 911 system, developed by AT&T in the 1960s, was intended for landline phones, which have fixed addresses. Apple notes that approximately 80 percent of 911 calls today come from mobile devices, however, and most dispatching systems can only obtain their estimated location based on cell towers.
RapidSOS's system, which will be integrated with existing software at 911 centers, should help solve this problem. The modern technology is part of a broader initiative known as Next Generation 911.
"911 telecommunicators do extraordinary work managing millions of emergencies with little more than a voice connection," said RapidSOS CEO Michael Martin. "We are excited to work with Apple to provide first responders a new path for accurate, device-based caller location using transformative Next Generation 911 technology."
As many as 10,000 lives could be saved each year if 911 emergency dispatchers were able to get to callers just one minute faster, according to the FCC. Whether someone is experiencing cardiac arrest, or a house is on a fire, it is obviously critical for first responders to arrive as quickly as possible.
"This new functionality is an example of how companies and first responders can use technology to dramatically improve public safety," said former FCC Chairman Tom Wheeler. "Lives will be saved thanks to this effort by Apple and RapidSOS."
The feature is somewhat similar to Advanced Mobile Location, implemented in iOS 11.3 in a handful of European countries.
Advanced Mobile Location recognizes when an emergency call is made and, if not already activated, activates an iPhone's GPS or Wi-Fi to collect the caller's precise location information. The device then sends an automatic SMS to the emergency services with the caller's location, before turning the GPS off again.
Advanced Mobile Location must be supported by carriers. As of earlier this year, the service was fully operational in many European countries, including the United Kingdom, Estonia, Lithuania, Austria, and Iceland, as well as New Zealand.
Apple says the RapidSOS functionality will be limited to the iPhone for now, ruling out the Apple Watch and other devices at launch.
Apple's announcement coincides with the annual NENA Conference & Expo in Nashville this week, focused on the future of the 911 system.
"It can be hard in an emergency to know exactly where you are, and if you're not on a landline, our first responders can't always help. This upgrade will save lives by giving our 911 dispatchers, police, firefighters and paramedics the thing they need the most: time," said Nashville Mayor David Briley.