In iOS 12, Apple added several new ways for users to control how and when they receive app notifications, including the ability to group notifications and change their behavior on the fly with Instant Tuning. A lesser known feature in this subset of options is called Critical Alerts. So what are they exactly?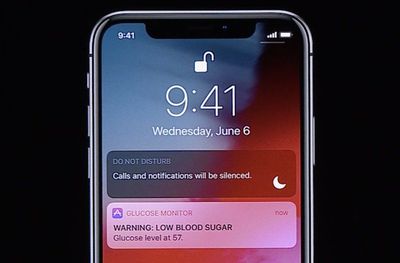 The idea behind Critical Alerts is that if specific apps have crucial information that shouldn't be ignored – notifications related to health, home security, or public safety, for example – then you'll be alerted regardless of your other device settings.

To that end, Critical Alerts override the Do Not Disturb feature if you have it enabled on your iPhone or iPad, and will even arrive with an audio alert when your device is muted.
Naturally, the Critical Alerts feature is going to have limited use – you'd only want appropriate apps to have access to it (think glucose monitoring or weather warning apps) which is why Apple requires that developers apply for an entitlement to support them.
For that reason, there aren't a whole lot of apps that support these alerts just yet, but if you do come across one that advertises Critical Alerts, you still get to choose whether to enable them or not. Here's how.

How to Disable or Enable Critical Alerts in iOS 12
Launch the Settings app on your iPhone or iPad.
Tap Notifications.
Select the app from the list that you want to enable/disable Critical Alerts for.
Toggle the Critical Alerts switch on/off.