AirPods Studio
Apple is rumored to be working on high-end over-ear headphones that could be called the "AirPods Studio."
By MacRumors Staff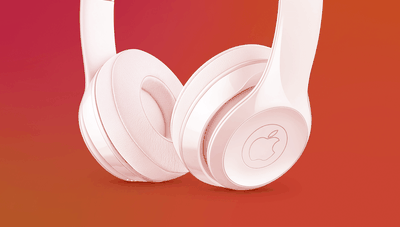 Apple's High-End Over-Ear Headphones
Apple is rumored to be working on high-end over-ear headphones that could be called the "AirPods Studio," and which could be priced starting at $349.
We've been hearing rumors about these new headphones, which will be the first Apple-branded over-ear headphones Apple has released, since 2018, but rumors are picking up and it looks like we're going to see a launch this fall, perhaps when Apple introduces new iPhones.
AirPods Studio will join the AirPods lineup with the AirPods 2 and the AirPods Pro, and the new headphones will be distinct from Apple's existing Beats lineup, which features several over-ear headphones options.
Current rumors indicate the AirPods Studio will feature Active Noise Cancelling, equalizer settings controlled through an iOS or Mac device, and head and neck detection, similar to the ear detection in the AirPods.
Apple could be working on two designs, one that's a higher-end premium version and one that's fitness-focused and made from lighter weight materials. Both versions may feature magnetic ear cups and headband padding that's able to be swapped out for a customizable look, similar to Apple Watch bands.
Apple is holding an event on Tuesday, October 13 that will focus on the new iPhone 12 models but that could also see the unveiling of other products that are expected this fall, such as the AirPods Studio.
Apple as of late September 2020 is no longer selling third-party audio accessories like speakers and headphones, which perhaps hints that a launch of the AirPods Studio is imminent, but it's not guaranteed because at least one rumor says the AirPods Studio will be coming later in the year and won't be available at Apple's event.
Note: See an error in this roundup or want to offer feedback? Send us an email here.
Design
The AirPods Studio will feature an all-new design, and while we don't know a lot about it, we do know some details shared by Bloomberg.
Apple is said to be working on two versions of the high-end over-ear headphones, including a premium version with leather-like fabrics and a fitness-focused model that uses lighter, breathable materials with small perforations for better airflow. These two versions could have different price points based on the materials used.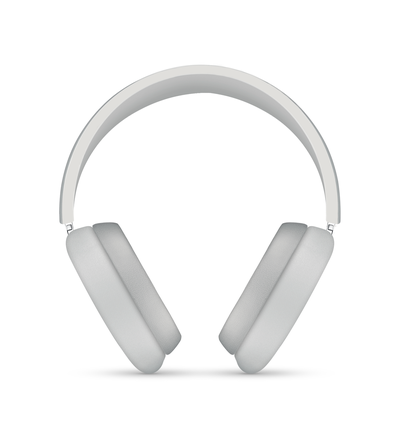 A mockup of the AirPods Studio based on a leaked icon found in iOS 14
Prototypes of the headphones have been described as having a retro-like look with over-ear cups that swivel along with a headband connected with thin metal arms.
Apple is planning to attach the ear pads to the headphone's frame magnetically, allowing users to swap different colors and variants in and out for customization purposes.
An icon representing the AirPods Studio was found in the code in a leaked version of iOS 14, but little detail can be gleaned from the imagery.
Alleged Leaked Images
Photos and a video clip said to depict the AirPods Studio surfaced in September, featuring headphones with large oblong ear cups and gray fabric padding at the top of the headband. The fabric of the ear cups and the headband appears to be similar to the mesh used for the HomePod.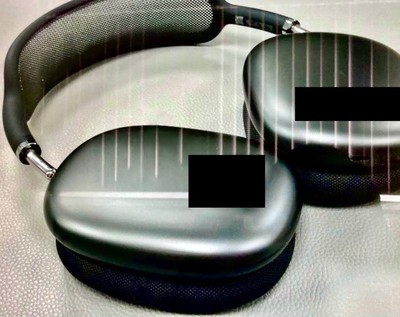 The design matches up with rumors indicating the AirPods Studio will have a retro-style look with ear cups that swivel along with a headband connected to thin metal arms.
Watermark-less white.

I did say they looked a bit worse IMO pic.twitter.com/AiYNMyfktR

— Fudge (@choco_bit) September 16, 2020
Rumored Features
Active Noise Cancellation
According to Apple analyst Ming-Chi Kuo, Apple's over-ear headphones will feature Active Noise Cancellation, a high-end feature baked into the Beats Studio 3 headphones, Solo Pro headphones, and the AirPods Pro.
Active Noise Cancellation is designed to cut down on ambient noise so you can focus on what you're listening to. If it mimics ANC on the AirPods Pro, there will be a transparency mode that will enable noise cancelling features, but with an option to continue to hear what's going on around you.
Transparency Mode will also be available to allow users to hear what's going on around them.
Sound Quality
Sound quality is expected to be better than the sound quality of the AirPods and AirPods Pro, but no specifics about sound have been rumored so far.
Head and Neck Detection
The AirPods and the AirPods Pro have an ear detection feature that stops the music when an AirPod is removed. AirPods Studio are said to have similar features that detect whether the headphones are on the head or the neck, playing content when the headphones are worn on the head.
When the headphones are moved down to the neck, the sensor will presumably pause the music that's playing.
Orientation Detection
AirPods Studio will have a sensor that's able to detect left and right ears for routing audio channels, which means there will be no right or wrong side for wearing the headphones.
Equalizer Settings
Apple hasn't introduced equalizer controls for the AirPods or AirPods Pro, but equalizer options may be available for the AirPods Studio. Pairing the AirPods Studio with a Mac or iOS device will unlock custom equalizer settings with low, medium, and high frequency adjustments available.
U1 Chip
Apple's AirPods Studio will feature a U1 Ultra Wideband chip according to rumors. The U1 chip would perhaps be used in the AirPods Studio for tracking them via the Find My app to make sure they don't become lost.
The chip could also play a part in the feature that's rumored to automatically recognize the orientation of the AirPods Studio, allowing them to be worn in any direction with no specific left and right ear cups.
Apple previously put a U1 chip in the iPhone 11 lineup and in the Apple Watch Series 6. Apple hasn't had a lot to say about the U1 chip, but described the chip in the Apple Watch as being able to "enable short-range wireless location to support new experiences, such as next-generation digital car keys."
Delays
According to Bloomberg, Apple still has the AirPods Studio in the works, but the over-ear headphones have faced development challenges over the course of the last two years, leading to delays and scaled back functionality.
The AirPods Studio were meant to go into production in the fall of 2020, but production was pushed back because of problems with the headband, which was found to be too tight in some testing.
Apple wanted to include large touch pads on the side of the headphones but had to scale back that feature, and some of the interchangeable functionality has also been eliminated. The latest version of the product will probably not have a replaceable headband, but interchangeable ear pads may be included.
Pricing Details
There's allegedly a "luxury variant" of the AirPods Studio that will retail for $599, along with a "sport-like variant" made of cheaper materials that will sell for $350.
Launch Date
Given the production delays and issues, it's not yet clear when AirPods Studio might launch. Apple is expected to old an event in November, which could potentially see the debut of the AirPods Studio.