2024 iPad Pro: 12 Rumors About What to Expect
Apple announced the current, M2-based iPad Pro models one year ago today, so what can customers expect from the highly anticipated next-generation model?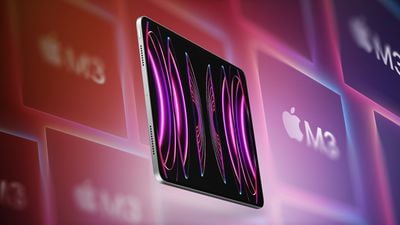 The 2022 ‌iPad Pro‌ was a minor update that added the M2 chip, Apple Pencil hover, and specification upgrades like Wi-Fi 6E and Bluetooth 5.3 connectivity. The ‌iPad Pro‌ as a whole has generally only seen relatively small updates in recent years, but rumors indicate that the next-generation ‌‌iPad Pro‌‌ will be the first major update to the product since 2018, introducing "fundamental changes."
The next-generation ‌iPad Pro‌ models are currently expected enter mass production in early 2024, with launch following in the spring or summer.

Refreshed Design
The ‌iPad Pro‌ has retained the same design through four successive generations since 2018. Major changes to the device next year are likely to include design changes, but whether they will consist of minor tweaks or an outright overhaul is yet to be seen. Earlier rumors suggested that a glass back could come to a future ‌iPad Pro‌ model, which would be a major design change for the product, but it is not clear if this is expected to arrive next year.
Last year, the 10th-generation iPad became the first-ever ‌iPad‌ model to feature a landscape front-facing camera orientation, a much more natural placement for video calls when using a Magic Keyboard. Rumors dating back to 2021 have suggested that the relocated front-facing camera is also headed to the ‌iPad Pro‌. Such a change would likely also require different placement of the ‌Apple Pencil‌, since the wireless charging components for the accessory are currently located where the camera would move to.

M3 Chip
The next-generation ‌iPad Pro‌ is expected to feature Apple's upcoming M3 chip to deliver improved performance and efficiency.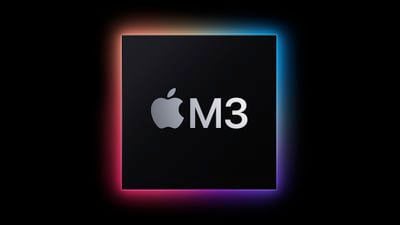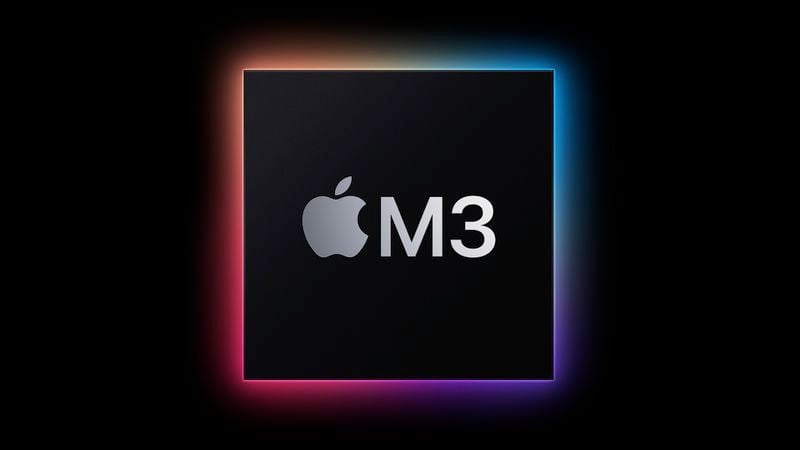 The M3 chip is highly likely to be based on the A17 Pro chip, which is manufactured using TSMC's 3nm node. The A17 Pro delivers 22% better performance over the A15 Bionic, the chip that ‌M2‌ is based on. As such, it seems almost certain that the M3 chip will be able to deliver similar improvements.
A tentpole feature of the A17 Pro is a completely redesigned GPU with hardware-accelerated ray-tracing, leading to dramatically improved gaming experiences. The M3 chip is likely to sport the same technology, significantly enhancing the ‌iPad Pro‌'s graphics capabilities.

4TB Storage Option
Apple will offer next year's OLED iPad Pro models with a 4TB storage option, a rumor coming out of Asia claimed last month. Since 2021, the ‌iPad Pro‌ has been available with 128GB, 256GB, 512GB, 1TB, or 2TB of storage.
If Apple increases the maximum storage of its forthcoming ‌OLED ‌iPad‌ Pro‌ models to 4TB, it would likely also increase the base storage to 256GB to maintain five capacity categories, making all seventh-generation models capable of recording ProRes in 4K at 30fps.
It is also worth noting that ‌iPad Pro‌ RAM is variable based on storage capacity, so ‌iPad Pro‌ models with 128GB, 256GB, or 512GB of storage come with 8GB of RAM, while ‌iPad Pro‌ models with 1TB or 2TB of storage feature 16GB of RAM. Whether that means a 4TB ‌iPad Pro‌ would feature 24GB or 32GB of RAM is unknown, but not improbable.

OLED Display Technology
OLED display technology is perhaps the most anticipated upgrade coming to the next-generation ‌iPad Pro‌ models. The current 11-inch model features an LCD display, while the 12.9-inch model has a mini-LED display.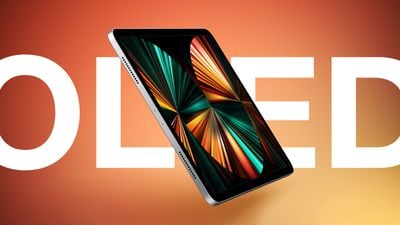 Apple already uses OLED displays on the Apple Watch and iPhone, but has yet to bring the technology to larger devices. OLED displays use less power, sport greater color accuracy, and provide much better and more consistent contrast than LCD displays. As a significant upgrade, the change will likely be very prominent in the Apple's marketing materials for the next-generation ‌iPad Pro‌.

Bigger Screens
The new ‌iPad Pro‌ models are also rumored to get display size increases from 11- to 11.1-inches and 12.9- to 13-inches, facilitated by slimmer borders around the screen.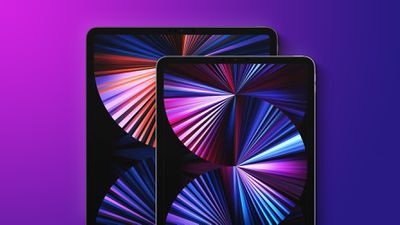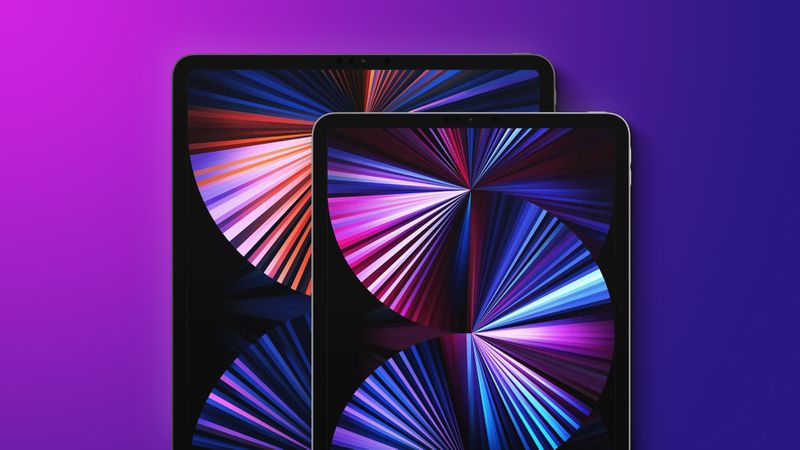 This would allow the footprint of the devices to remain the same while increasing display size. The slight increases are unlikely to add any meaningful functionality to the device, but it would provide a more modern "all-screen" appearance.

Higher Prices
The more advanced OLED display technology in the next-generation models is expected to drive up the iPad Pro's price, with current estimates starting at $1,500 and $1,800 for the 11-inch and 13-inch models, respectively. Pricing on the current 11-inch ‌iPad Pro‌ starts at $799, while the 12.9-inch ‌iPad Pro‌ starts at $1,099. Models with cellular connectivity are available for an additional $200 over the base price for each storage tier.

Improved Cameras
The ‌iPad Pro‌ has had the same 12-megapixel main rear camera with a ƒ/1.8 aperture since 2017. The 12-megapixel ultra wide camera with an ƒ/2.4 aperture and brighter True Tone flash have also remained the same since its introduction on the 2021 ‌iPad Pro‌. Camera upgrades are rumored for other future iPad models with related hardware such as the seventh-generation iPad mini, so it follows that similar improvements are on the way for the ‌iPad Pro‌.
Since 2021, the ‌iPad Pro‌ has also featured a 12-megapixel front-facing camera with an ƒ/2.4 aperture. With 2022's iPhone 14 models, Apple introduced an upgraded 12-megapixel front-facing camera with an ƒ/1.9 aperture and autofocus. It seems plausible that this hardware could be ready to trickle down to the ‌iPad Pro‌ in its next incarnation.
The current ‌iPad‌ Pros support Smart HDR 4, so an upgrade to Smart HDR 5 is likely. The Photonic Engine and other iPhone-only photography and videography features could also make their way to the next ‌iPad Pro‌.

New Connector
A rumor from last year suggested that a future ‌iPad Pro‌ model will feature two new four-pin connectors.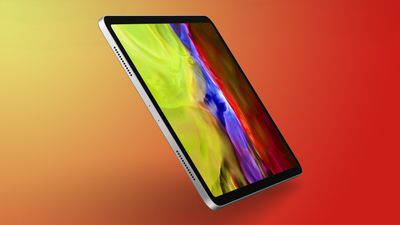 Citing "reliable sources in China," the report claimed that upcoming ‌iPad Pro‌ models will feature a new connector with four pins on the top and bottom side edges. This distinguishes them from the Smart Connector, which has three pins and is used to connect accessories such as the Magic Keyboard, and the MagSafe 3 connector, which has five pins and is used for more convenient charging on Mac laptops. As a result, this appeared to be a totally new kind of interface, but its purpose is unknown.
Mac Otakara suggested that the new connectors may be used to help power peripherals connected to the Thunderbolt port, leveraging the DriverKit support added in iPadOS 16, but it is otherwise unclear what the connectors are for or why there would need to be two of them on different sides of the device. Whether this rumor still holds is also unknown since it mainly related to last year's model, but some sort of new connector in addition to the ‌iPad Pro‌'s single Thunderbolt port is not out of the question.

Wireless Charging
In 2022, it was reported that Apple was testing a new iPad Pro with a glass back to enable wireless charging capabilities.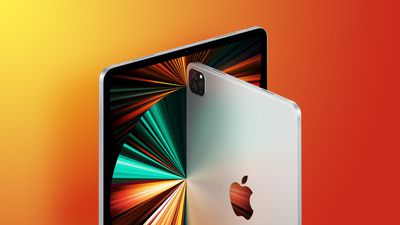 A subsequent report suggested that Apple may have ultimately scrapped the glass back design after testing due to concerns over breakability. Citing sources familiar with Apple's design plans, the report claimed that Apple has developed ‌iPad Pro‌ prototypes with a larger Apple logo made of glass, which would still allow for wireless charging. One of the prototypes was said to feature ‌MagSafe‌ with stronger magnets than on the ‌iPhone‌ to prevent accidental damage, and it was also said to support faster wireless charging speeds compared to ‌MagSafe‌ on the ‌iPhone‌.
There is no guarantee that the ‌iPad Pro‌ with a glass back or Apple logo will ever be released, but rumors do seem to agree that Apple has extensively explored some kind of wireless charging solution for the ‌iPad Pro‌, meaning that it is a firm possibility for the next-generation.

Reverse Wireless Charging
Apple is rumored to be working on reverse wireless charging for the new ‌‌iPad Pro‌‌, which would allow users to charge their iPhones, AirPods, and other accessories by laying them on the back of the ‌‌iPad‌‌. Apple has also filed patents related to this feature, but its presence is almost certainly contingent on standard wireless charging being present on the device.

Redesigned Magic Keyboard
According to Bloomberg's Mark Gurman, Apple is planning a complete revamp of its Magic Keyboard accessory for the ‌iPad Pro‌ that makes the device more laptop-like.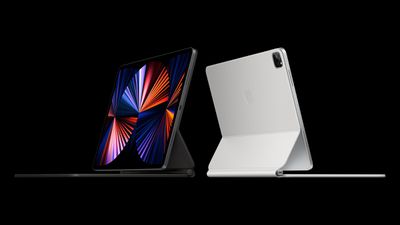 The updated version of the Magic Keyboard for ‌iPad‌ will offer a larger trackpad, addressing criticisms of the current model, and "makes the ‌iPad Pro‌ look even more like a laptop than the current setup." The area around the keyboard itself will apparently be made of aluminum, resembling the top case of MacBooks, to provide a sturdier structure.
The exterior shell of the keyboard will retain the silicone cover material used on the current model and a single USB-C port. Gurman mused that the redesign using more premium materials could lead Apple to raise the accessory's $299 price point.
The Weibo leaker known as "Instant Digital" claims that the next-generation Magic Keyboard will also be 100% carbon neutral thanks to its redesign and use of different materials. Last month, Apple unveiled its first carbon neutral products: The aluminium Apple Watch Series 9 and Apple Watch SE when paired with a new Sport Loop, as well as the Apple Watch Ultra 2 when paired with a new Trail Loop or Alpine Loop. The company plans for all of its products to be carbon neutral by 2030.

Third-Generation Apple Pencil
The second-generation ‌Apple Pencil‌ is now over five years old, sparking speculation about what the third-generation may have to offer and whether it will emerge with the next ‌iPad Pro‌ models.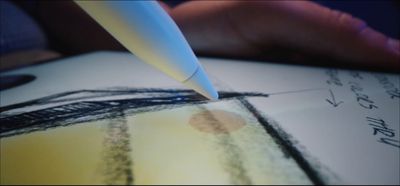 In March 2021, the leaker known as "Mr. White" shared an image purporting to depict a next-generation Apple Pencil prototype that featured a shorter design, glossy finish, and a larger, deeper tip. Apple was believed to have worked on a smaller Apple Pencil designed for the ‌iPad mini‌, as well as a $49 model for the iPhone, but both products never emerged and are said to have been canceled entirely.
More recently, multiple rumors suggested that the third-generation will include range of interchangeable magnetic tips to emulate different drawing styles. Following the launch of the $79 Apple Pencil with USB-C, it is unclear if this rumor still stands. Nevertheless, it is inevitable that the second-generation ‌Apple Pencil‌ will at some point be replaced by a newer model, and the launch of updated ‌iPad Pro‌ models seems like the optimal time to showcase such an accessory.