Apple Renews Exclusive Rights to Liquidmetal Technologies' Alloys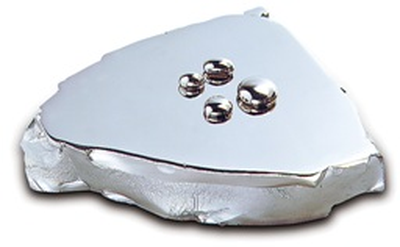 Apple has renewed its exclusive rights to use Liquidmetal Technologies' unique metal alloys in its line of products, according to a document filed today with the SEC. The new agreement extends Apple's relationship with Liquidmetal Technologies until February 5, 2016.
On June 17, 2015, Liquidmetal Technologies, Inc. (the "Company") and Apple Inc. ("Apple") entered into a third amendment (the "Third Amendment") to the Master Transaction Agreement that was originally entered into on August 5, 2010 and amended on June 15, 2012 and May 17, 2014 (the "MTA"). Under the MTA and its first two amendments in 2012 and 2014, the Company was obligated to contribute to Crucible Intellectual Property, LLC, a special purpose subsidiary of the Company, all intellectual property acquired or developed by the Company from August 5, 2010 through February 5, 2015, and all intellectual property held by Crucible Intellectual Property, LLC was exclusively licensed on a perpetual basis to Apple for the field of use of consumer electronic products under the MTA.
Liquidmetal's alloys are of interest to Apple and those who follow the company due to their unique properties including high strength, corrosion resistance, light weight, and malleability. Apple has used Liquidmetal's technology to develop the SIM removal tool for the iPhone 3G, but no other confirmed use of the alloys is known.
Apple continues to work with Liquidmetal technology, as evidenced in an array of patents that have surfaced over the last several years, and the company has been rumored to be considering Liquidmetal for iOS device home buttons, touch sensors, and tamper-resistant screws.