How Tos, Guides, and Tips for New AirPods, AirPods Pro, and AirPods Max Owners
Since their launch in 2016, Apple's AirPods have become wildly popular and are an oft-gifted item. In 2019, Apple released AirPods Pro, and this year the company debuted a pair of over-ear headphones called AirPods Max, offering more choice for consumers this holiday season.
If you received AirPods, AirPods Pro, or AirPods Max as a gift, make sure to take a look through all of the how tos in this guide, because there are plenty of tips and tricks worth knowing.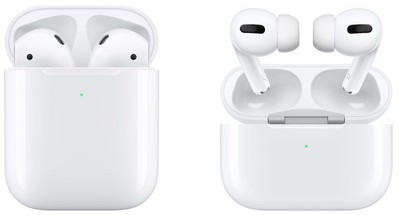 Basic Features
Must-Know Tutorials
Connectivity With iPhone, Apple Watch, and Mac
Tips and Tricks
Troubleshooting
Just for the AirPods Pro
Just for the AirPods Max
AirPods Guides
Videos
/center>
More Info
Know a super useful ‌iPhone‌ tip that other MacRumors readers might not be aware of? Make sure to share it in the comments below.
For more info on Apple's latest iPhones, and the ‌iOS 14‌ operating system, make sure to check out our detailed roundups: AirPods 2, AirPods Pro, and AirPods Max.
Top Stories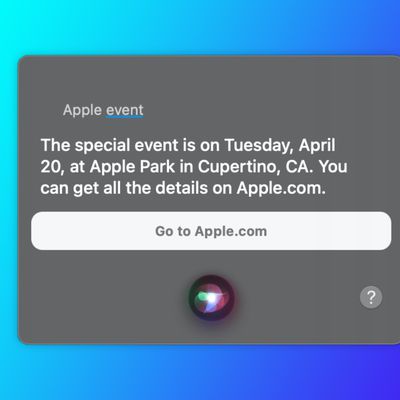 Siri has apparently prematurely revealed that Apple plans to hold an event on Tuesday, April 20, where the company is expected to reveal brand new iPad Pro models and possibly its long-awaited AirTags trackers. Subscribe to the MacRumors YouTube channel for more videos. Upon being asked "When is the next Apple Event," Siri is currently responding with, "The special event is on Tuesday, April...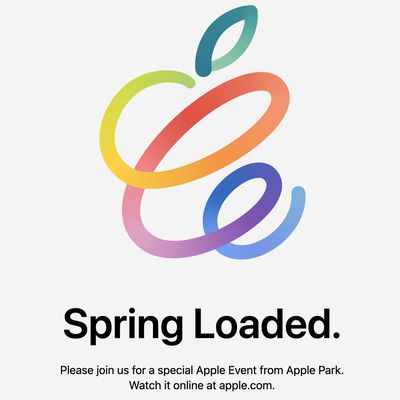 Following an overnight leak by Siri, Apple today officially announced that it will be holding a special "Spring Loaded" event on Tuesday, April 20 at 10:00 a.m. Pacific Time at the Steve Jobs Theater on the Apple Park campus in Cupertino, California. As with all of Apple's 2020 events, the April 2021 event will be a digital-only gathering with no members of the media invited to attend in...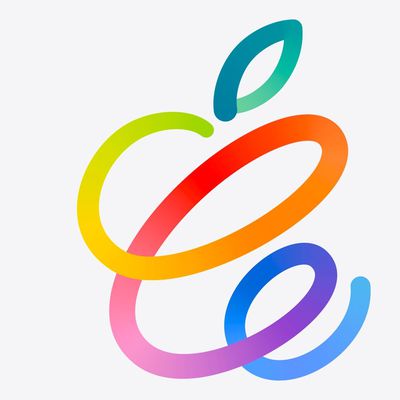 Following the overnight Siri leak and subsequent announcement that Apple will hold a media event on Tuesday, April 20, a new Twitter hashflag has appeared to help provide visibility for the event on the platform. For the last several recent events, Apple has utilized hashflags, which are little icons next to hashtags on Twitter, as a way to market its events. The company first started the...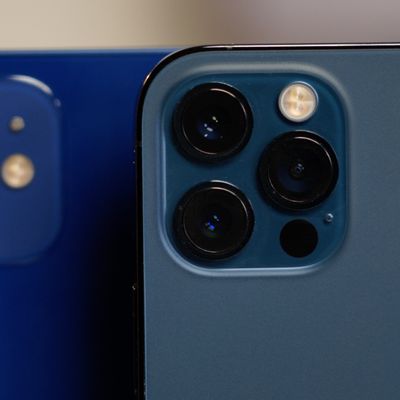 The upcoming 2022 iPhone lineup will feature two 6.1-inch devices and two 6.7-inch devices, with no mini-sized 5.4-inch iPhone, well-respected Apple analyst Ming-Chi Kuo said in a note to investors that was seen by MacRumors. Two of the iPhones will be high-end models and two of the iPhones will be lower-end models, similar to the current iPhone 12 lineup. Apple introduced the 5.4-inch...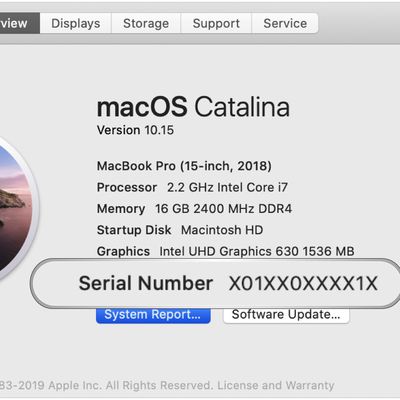 Apple is advising its authorized premium resellers and dealers to prepare for new products with 10 and 12 digital serial numbers, days ahead of when it's expected to reveal a slew of new products. MacRumors previously reported that Apple plans to switch to randomized serial numbers for future products starting in early 2021. The company now seems to be preparing for that roll-out, telling...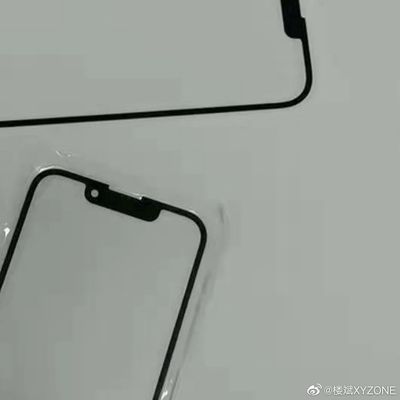 Leaker known as "DuanRui" has today shared an image of two iPhone 13 "film samples," which show the same rumored smaller notch design coming to the iPhone 13 series that we've seen from other sources. In past tweets, DuanRui has accurately leaked the correct names of the iPhone 12 models and an iPad Air 4 manual revealing its new design, so there's good reason to think this leak is credible, ...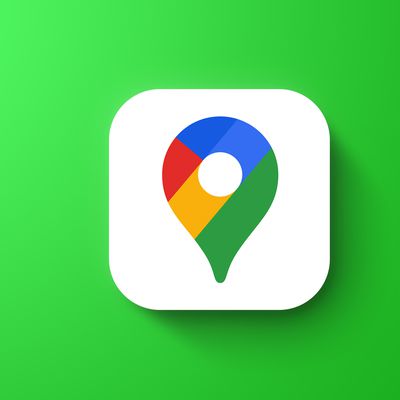 Following the completed rollout of App Privacy labels for its App Store apps, Google today updated the Google Maps app for the first time in four months. Apple in December began requiring all new app submissions and app updates to include App Privacy labels, detailing the data that is collected by the app so consumers know what they're sharing. Google didn't begin implementing App Privacy ...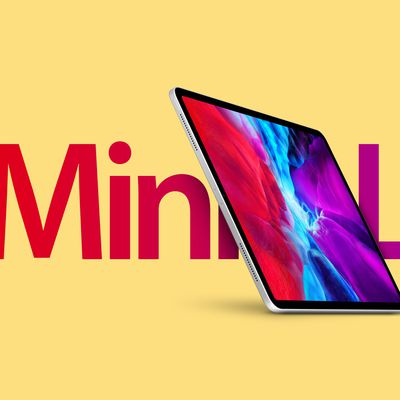 Apple today announced that it will be hosting a virtual event on Tuesday, April 20 at 10 a.m. Pacific Time, and one of the new products expected to be unveiled at the event is a new iPad Pro with a Mini-LED display. In a brief snippet shared with paid subscribers, Taiwanese supply chain news website DigiTimes today reported that Apple supplier Ennostar has substantially improved its yield...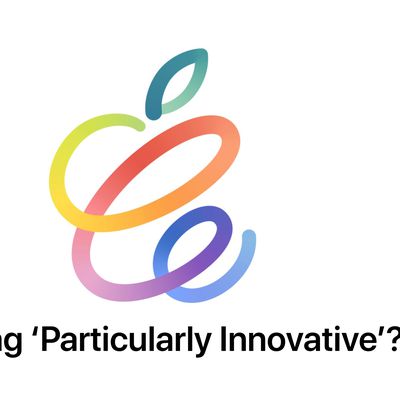 Bloomberg's highly-respected Mark Gurman says that he expects nothing "particularly innovative" or "extraordinary" to launch at Apple's "Spring Loaded" event next week, Tuesday, April 20. Gurman made the remarks during an interview for Bloomberg Technology, in which he reaffirmed that Apple will launch a new 11-inch and 12.9-inch iPad Pro, with the higher-end model featuring a brand new...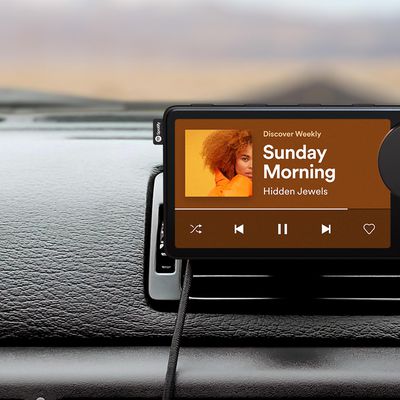 Spotify has today announced its first hardware device, the "Car Thing," which is an in-car dash-mounted music and podcast player (via TechCrunch). Spotify is looking to provide a product for customers who want a "more seamless" and personalized in-car listening experience, especially in the large number of cars that do not support modern in-car infotainment systems. The Car Thing is aimed ...